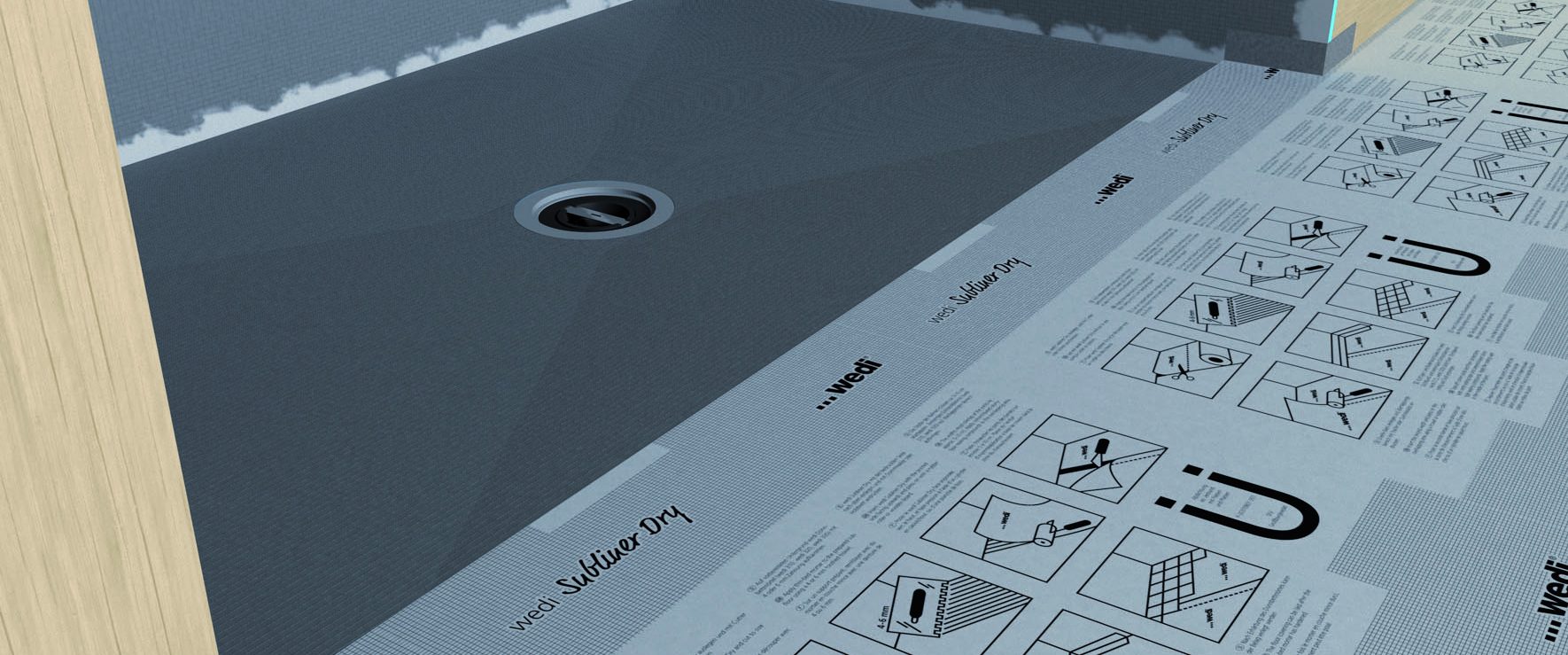 wedi Waterproofing sheet membrane & tapes
Product information
The wedi Subliner Dry System includes Subliner Dry Sheet Membrane, Sealing Tape, Prefabricated Outside and Inside
Corner Tapes, and various Sealing Collars that waterproof entire structures, especially in shower and steam room
construction. wedi Subliner Dry is well suited for sealing measures over the pre-existing wall or floor underlayment,
including drywall. Use Subliner Dry in combination with ceramic tiles, slabs, and natural cast tiles for indoor wall
and floor areas. It has strong performance in steam showers and rooms due to its unique Vapor Resistance rating of 0.09 WVTR/Perms as tested using ASTM E96; method E. Subliner Dry is a strong membrane yet very pliable.
Installation steps, measuring, and cutting grid lines are printed on its surface. The Subliner Dry System includes many accessories, including wedi Sealant 620 to treat all seams in installations to water and vapor-proof. The wedi approach to sealing sheet membrane seams compares traditional techniques where thin-set mortar is applied between sheets at seams. While the sheets may be waterproof in such projects, the thin-set taped seams cannot reasonably be expected to waterproof and protect the substrate. The thin-set will absorb water and allow its passage too.
We also have special sealing tape options available for you, such as our Tub Sealing Tape. This wedi Sealing Tape is
equipped with a Butyl based adhesive strip which attaches to a plastic tub unit's perimeter outside edge before it's
attached up onto blocking installed horizontally between framing studs. Here it creates a waterproofing back-up to a
tubs traditional surround wall backers, which are prone to separate and leak at the transition from tub to wall.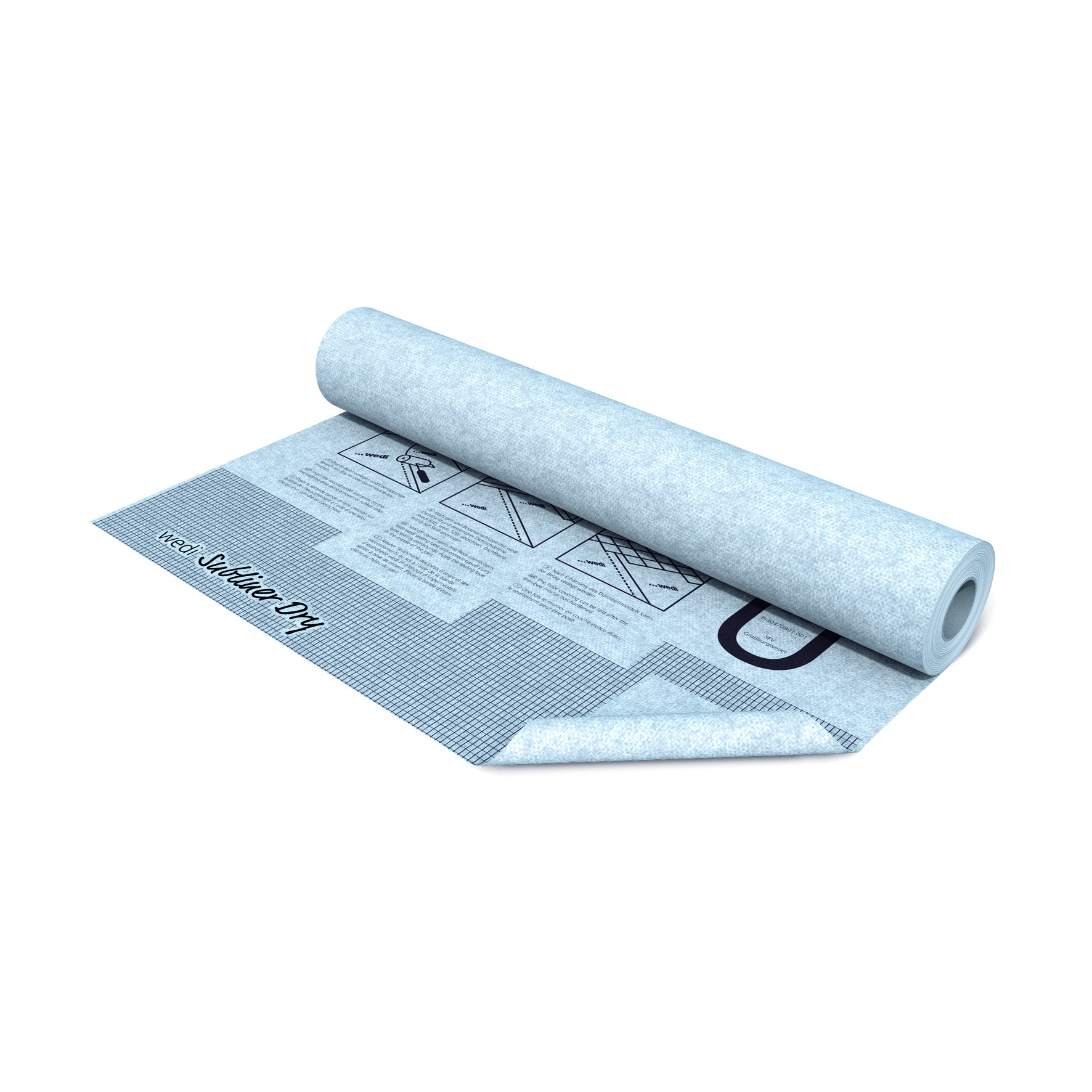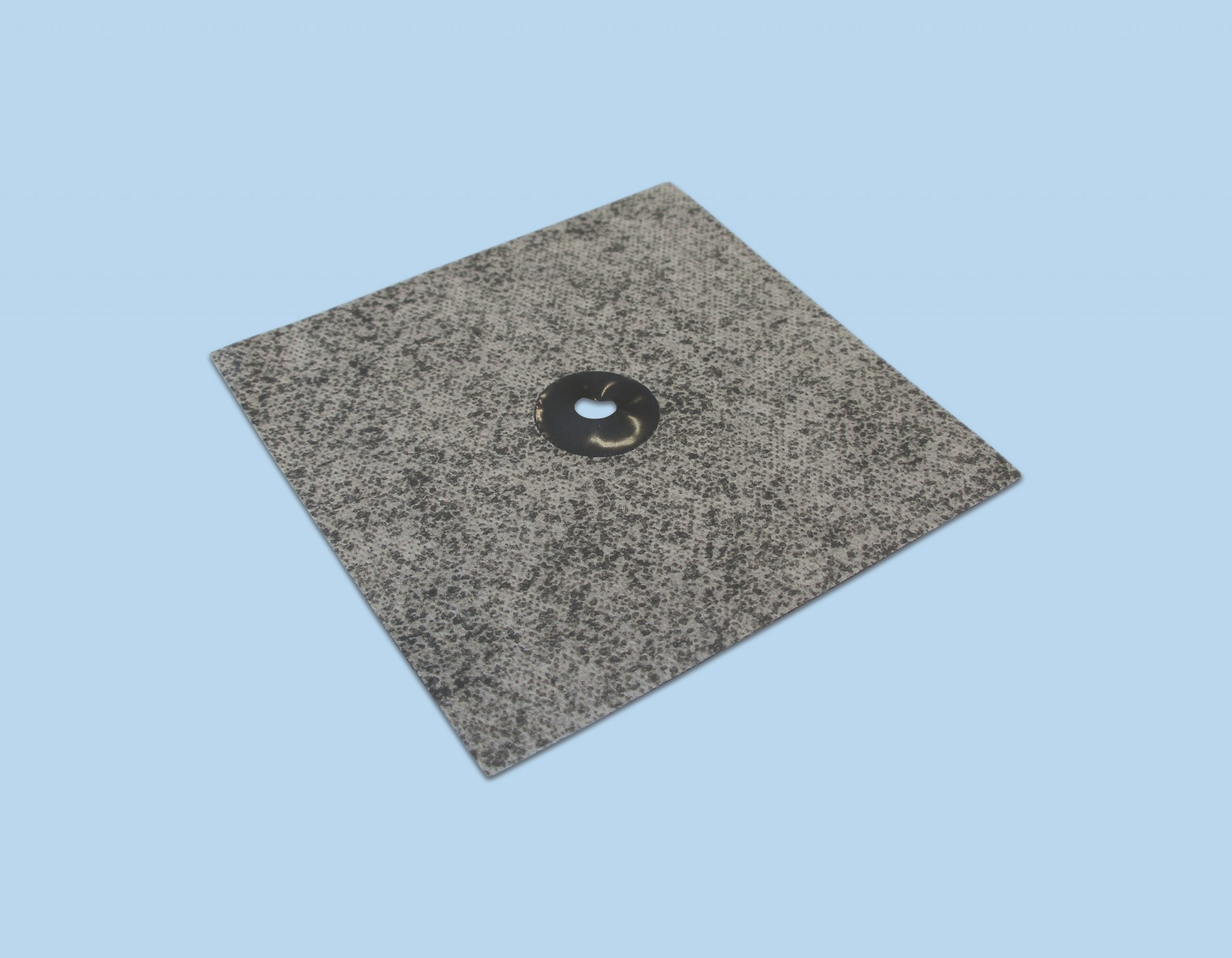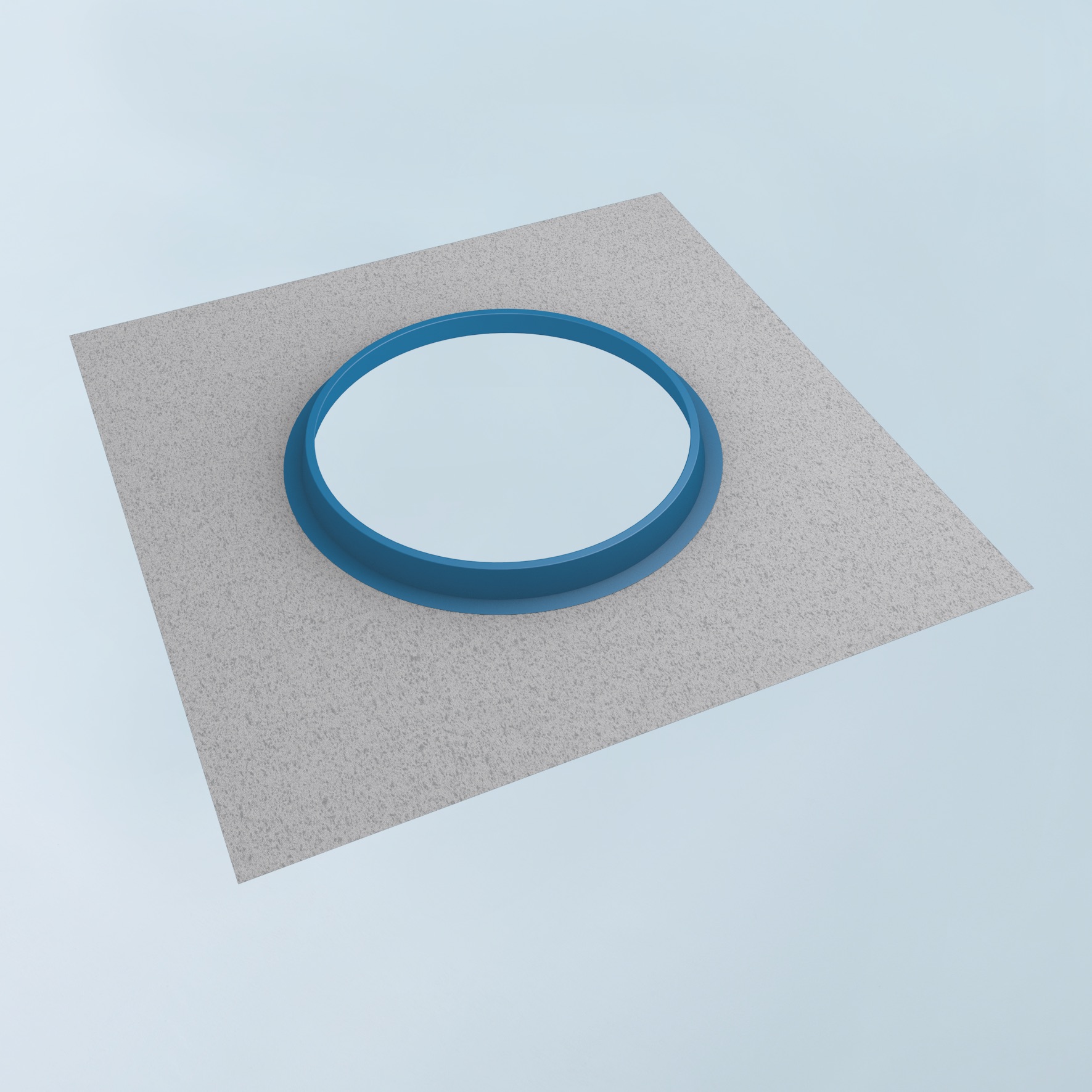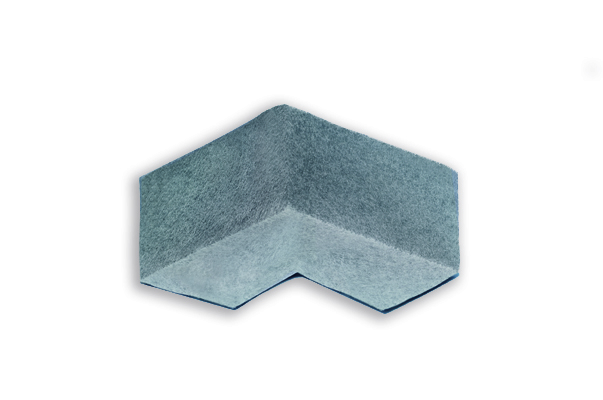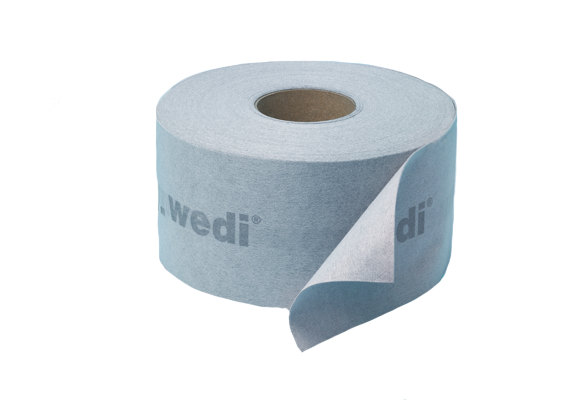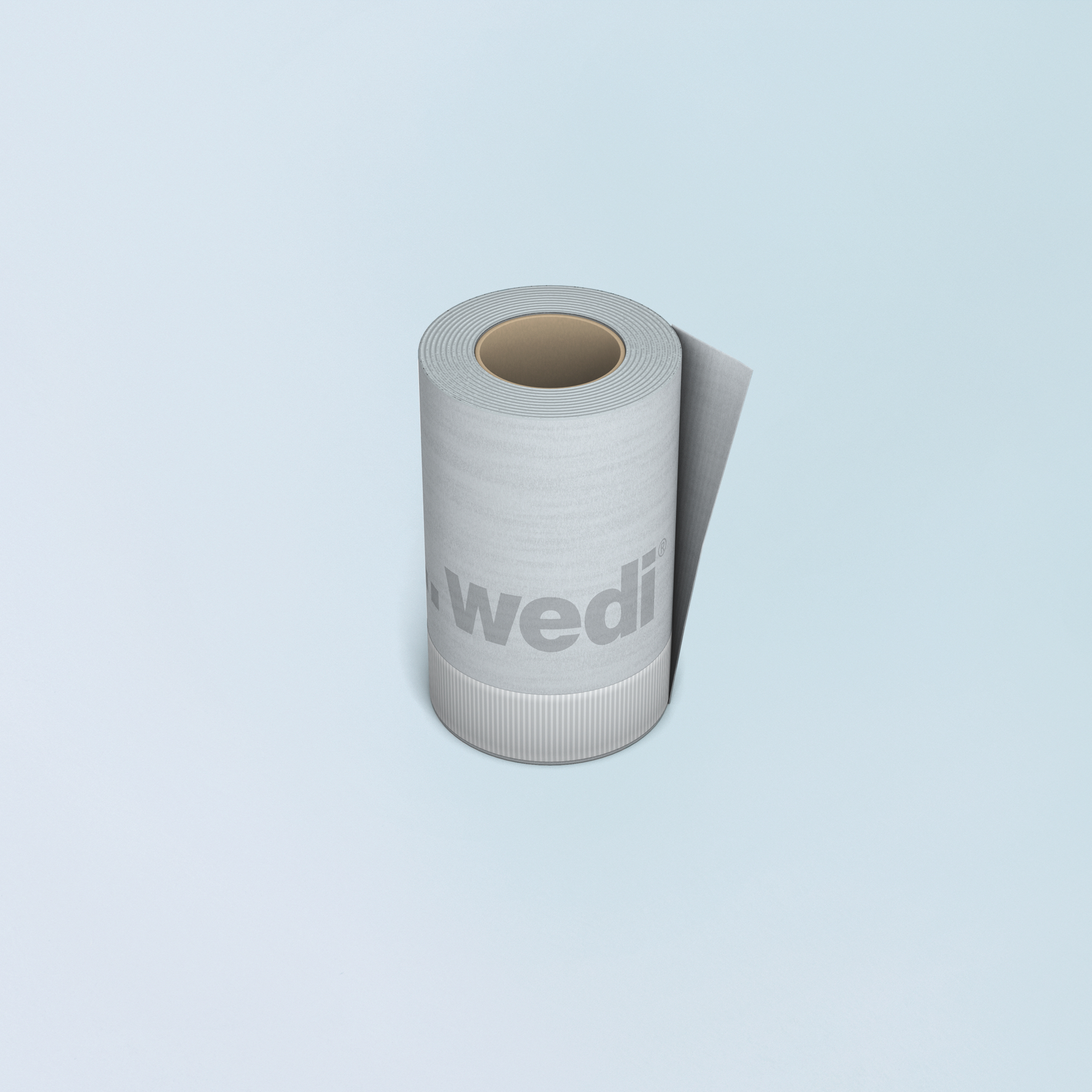 wedi Subliner Dry Installation
Installation Manual, Requirements/Limitations and Warranty
Product Approvals & Certification
Approvals and certificates applicable to entire Fundo Shower System incl. wedi Building Panel:
City of New York, MEA 912-52-SM
Fundo Shower Systems & Building Panels: ICC PMG 1189 (for USA & Canada) – Download Here
Meets all applicable ANSI/ISO Standards incl. ANSI 118.10 and IAPMO PS106
TCNA handbook recognized for wall, floor, countertop, & more applications
City of Los Angeles Approval M-100017
BBA (British Board of Agrement)
DIN EN ISO 9001
CE Marked
Diverse State Approvals
SAI Global Watermark Certified (Australia & New Zealand)
Codemark Certified (Australia & New Zealand)
Close Accordions
Technical Performance Data
Subliner Dry Sheet Membrane
Polyethylene Core with dual sided Polypropylene fleece surface for perfect thinset mortar anchoring
16 ft (5m) and 98 ft (30m)
.06 lb/ sq. ft. / 298 g/m2
Compliance with ANSI 118.10-1999. Standard for Load Bearing, Bonded, Waterproof Membranes for Thinset Ceramic Tile and Dimensional Stone
Fungus & Micro-organism Resistance
Seam Strength ASTM D 751 (Min. Requirement 16 lbs. in 2" width)
Breaking Strength ASTM D 751 (Min requirement 170 PSI)
Passed, 1637 PSI (Longit.)/822 PSI Transverse
Dimensional Stability ASTM D 1204 (0.7% max. length change)
Waterproofness ASTM D 4068 (Requirement no moisture penetration)
7 Day Shear Strength ASTM C 482 (min requirement 50 PSI)
7 Day Water Immersion Shear Strength ASTM C482 (Min. requirement 50 PSI)
4 week Shear Strength ASTM 482 (min requirement 50 PSI)
12 week Shear Strength ASTM C482 (min requirement 50 PSI)
100 day water immersion Shear Strength ASTM C 482 (min requirement 50 PSI)
Water Vapor Permeability acc. to ASTM E96 Method E Desiccant Test at 100F and 90% RH
Robinson Floor Test ASTM C627
For product retail pricing, please see our Illustrated Retail Price List (USA or CA), available in the downloads section below.
Waterproofing Sheet Membrane
39 in. x 16 ft. (1 x 5 m)
Waterproofing Sheet Membrane
39 in. x 98 ft. (1 x 30 m)
Waterproof Sealing Tape, Fleece Laminated
5 in. x 32.8 ft. (127 mm x 10 m)
Apply to any inside corner within 36 in. of the shower
4 3/4 in. x 4 3/4 in. x 2 1/4 in. (115 x 115 x 57.15 mm)
Apply to any outside corner within 36 in. of the shower; inc. between base & floor
4 3/4 in. x 4 3/4 in. x 2 1/4 in.(115 x 155 x 57.15 mm)
Waterproof Sealing Collar for 1/2 in. to 3/4 in. plumbing pipes & protrusions
4 3/4 in. x 4 3/4 in.(115 x 115 mm)
Mixing Valve Flexi Collar
wedi Tub Sealing Tape with Waterproof Butyl Connection Strip
4.72 in. × 11.8 in. (120 mm × 3.6 m)
5 in. × 82 ft. (125 mm × 25 m)
Meshtape, self-adhesive *Special Order
24 in. × 164 ft. (600 mm × 50 m)

Step 4 Complete!
You've chosen everything you need to build a custom shower!