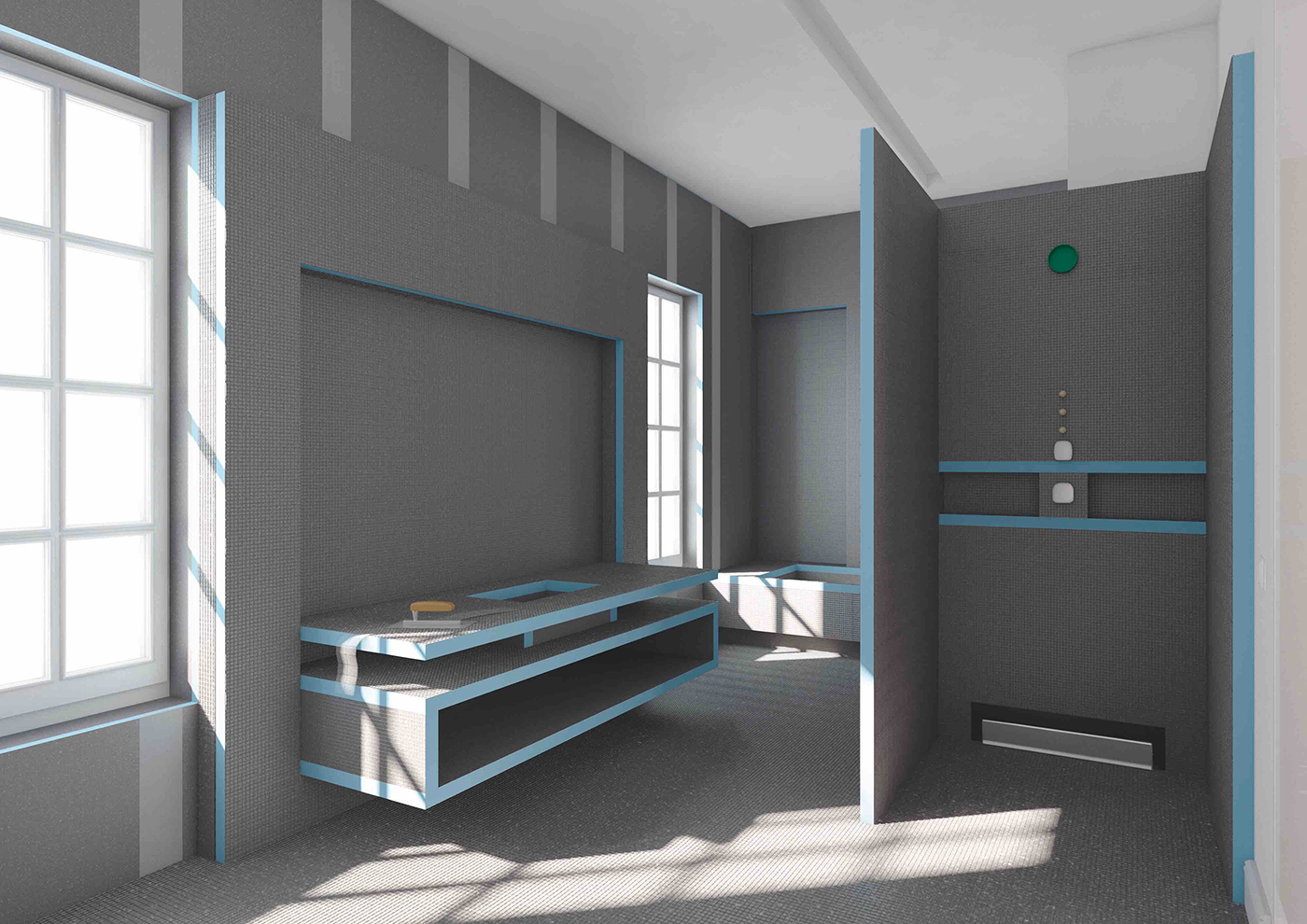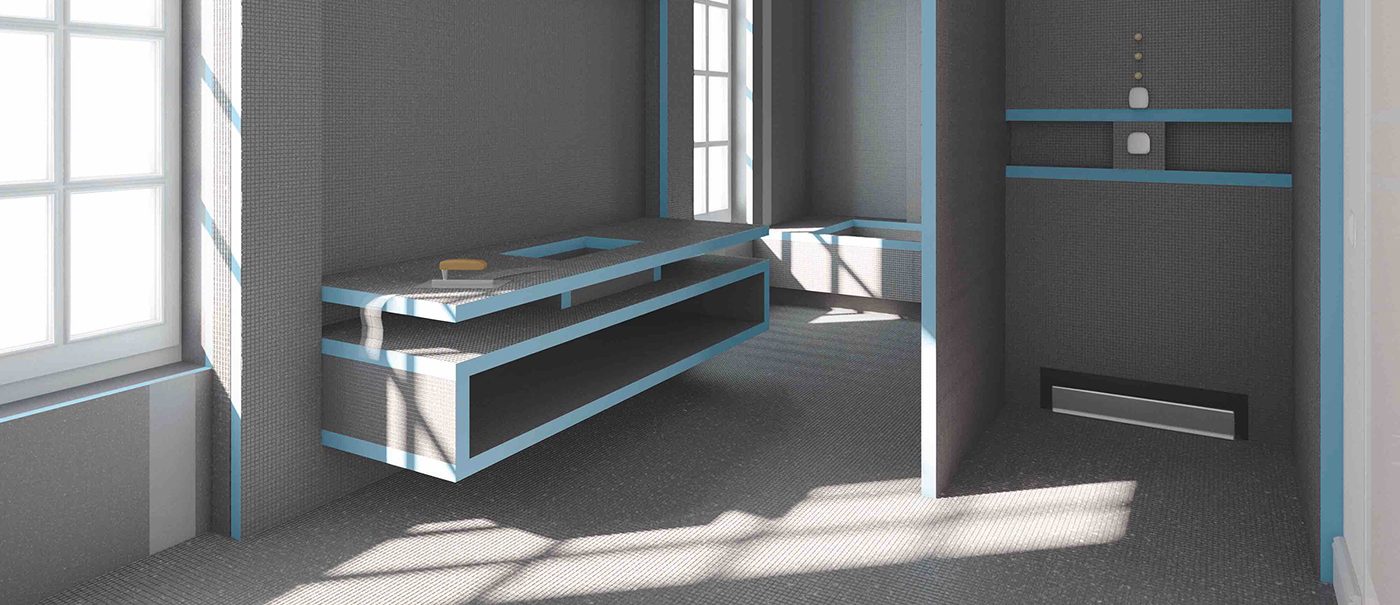 What is wedi?
wedi offers a product system consisting of shower floor elements with integrated drainage, tile backer/wall panels, curb and seat structures, wall niches, sealants, and many more accessories. wedi products can be combined to create a complete installation kit to build a fully waterproofed shower that can then be tiled over. Nothing else is needed between your home's framing structure and the tiled finish surface. wedi shower systems are highly customizable despite the high level of prefabrication, are clean to work with, and fast to install. 
How to build a complete wedi shower in 5 Steps
While many of the wedi shower systems are marketed as complete kits in one box, there is a wide range of a la carte product options to create a complete custom shower design. We will explain which products are needed to create a shower floor or wall, which products are needed to equip the shower with niches or benches, and which installation accessories are necessary for the assembly.
We will now guide you through the process of putting together a wedi shower system in five simple steps.
Step 3: Prefabricated Modules
Step 4: Installation Accessories
Step 5: Premium Finishing Options
Step 1: Choose a Shower Base
wedi shower bases are needed for the shower floor, and offer a prefabricated, consistent slope to the integrated wedi drain that is 100% waterproof and mold-proof. The bases are quick and easy to install, and come in a variety of sizes and designs.
Fundo Primo, shower base with point drain (center or off center)
Fundo Ligno, curbless entry shower base with point drain
Fundo Riolito, shower base with linear drain
 Step 2: Choose Building Panels
wedi Building Panels are needed to build and waterproof the shower walls. They are the ultimate versatile wet room tile backer board, and are often used within the range of wedi Shower Systems and also for walls, floors, countertops, and many more applications.  The Vapor 85 is a special Building Panel for use in steam rooms and showers.
For shower and bath tub walls, use wedi Building Panels.  When used over wood and concrete subfloors, a thermal break is created and offers insulation value.  They are also used in kitchen backsplash and countertop installations, as well as when constructing bathroom seats and benches. 
For steam rooms and steam showers, use Vapor 85 panels.
Step 3: Choose and add Prefabricated Modules and Design Upgrades
wedi Prefabricated Modules open up a whole new world of design possibilities for showers, wet areas, and baths. These are optional design upgrades that offer functional value to showers while integrating into the waterproof system installation.
Curbs

Recessed Niches

Shower Benches and Seats

Sloped Shower Ramps
Step 4: Choose Installation Accessories
wedi Installation Accessories & tools are needed to seal, connect, and finish the shower system in our fully waterproof installation.
wedi Joint Sealant and 620 Sealant

wedi Waterproofing Sheet Membranes and Tapes

Fastener Systems (washers and screws)

Tools for wedi installations (wedi Corner Putty Knife, wedi Sausage Gun, etc.)
Step 5: Choose Premium Finishing Upgrades
wedi drain covers are sold a la carte to allow further customization of the final shower designs.  We offer point and linear drain covers in a variety of finishes.  Choose one that matches the finish of your other shower fixtures.
Click any of the images above to view products in their respective categories.