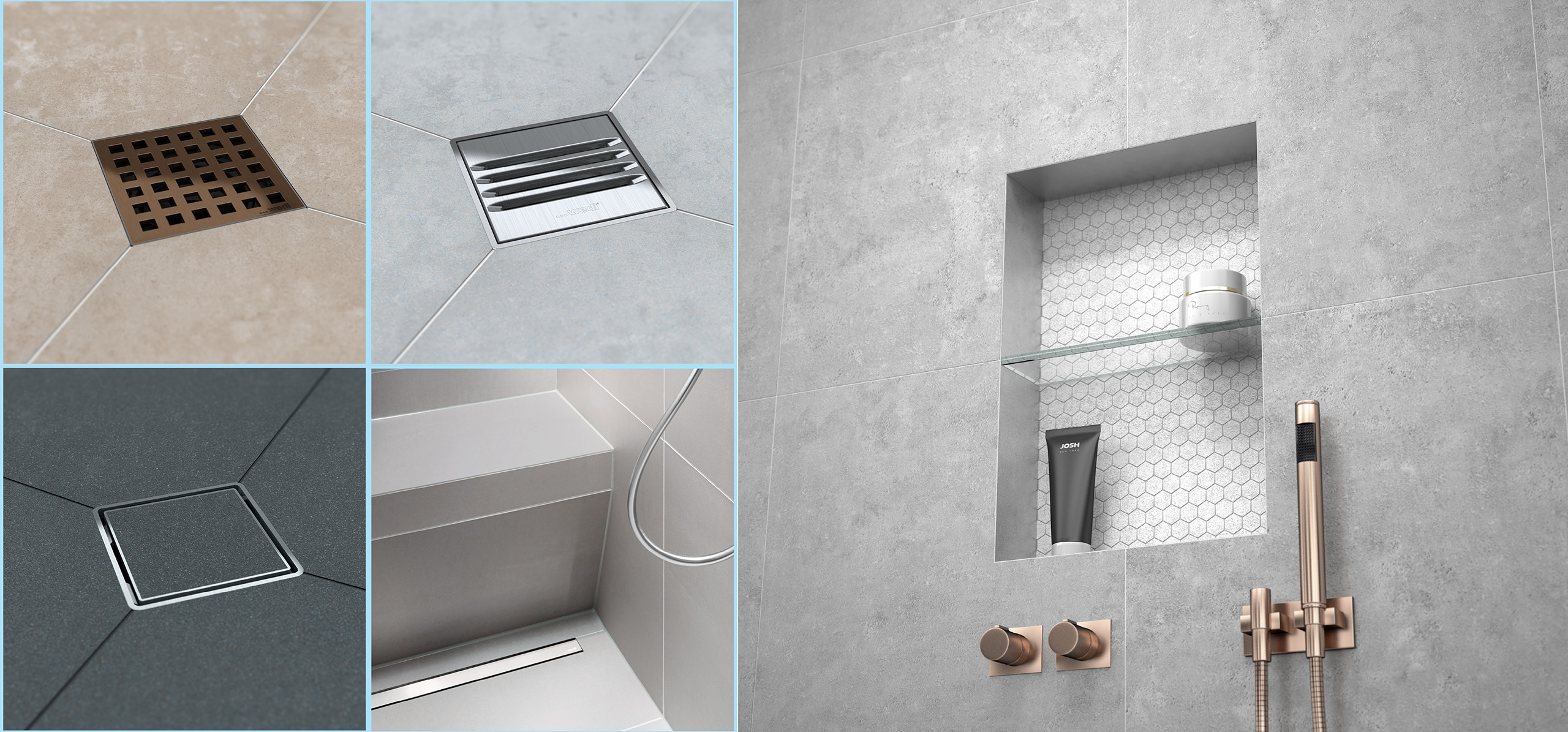 Product information
Our wedi Premium drain covers come in several styles and finishes and you can choose your design every time you purchase a wedi Fundo® shower base.
The point drain cover sets come in the practical 3 ¾ x 3 ¾ inch size to fit in with wedi Fundo® shower bases.
The range includes sleek, modern designs as well as all major trendy colors matching most popular shower fixtures. If you'd like a more custom look, you can also select our tileable drain cover. Finish options for point drains include: brushed Brass, polished Chrome, polished Gold, Matte Black, Oil-Rubbed Bronze, Stainless Steel, a slotted designing polished Chrome, and two Stainless Steel tileable options.
Additionally, you can select several high-quality linear drain covers made of polished stainless steel to complete the design dreams of the wedi Fundo® Riolito floor elements. Matte Black and tileable versions are also available. To complement our linear drain covers we offer the wedi® Linear Drain Cover Frame to separate covers cleanly and safely from tile edges around the drain itself.
All wedi drain cover designs are made in the USA or in Germany and are made from high quality stainless steel in 304 or 316 grades. They are solid and durable, and tested to withstand exposure challenges in wet area tiled environments. Color finishes are applied using highest quality PVD coating technology.
Installation steps can be found within the Fundo® Shower Systems manuals.
For product retail pricing, please see our Illustrated Retail Price List (USA or CA), available in the downloads section below.

Step 4 Complete!
You've chosen everything you need to build a custom shower!