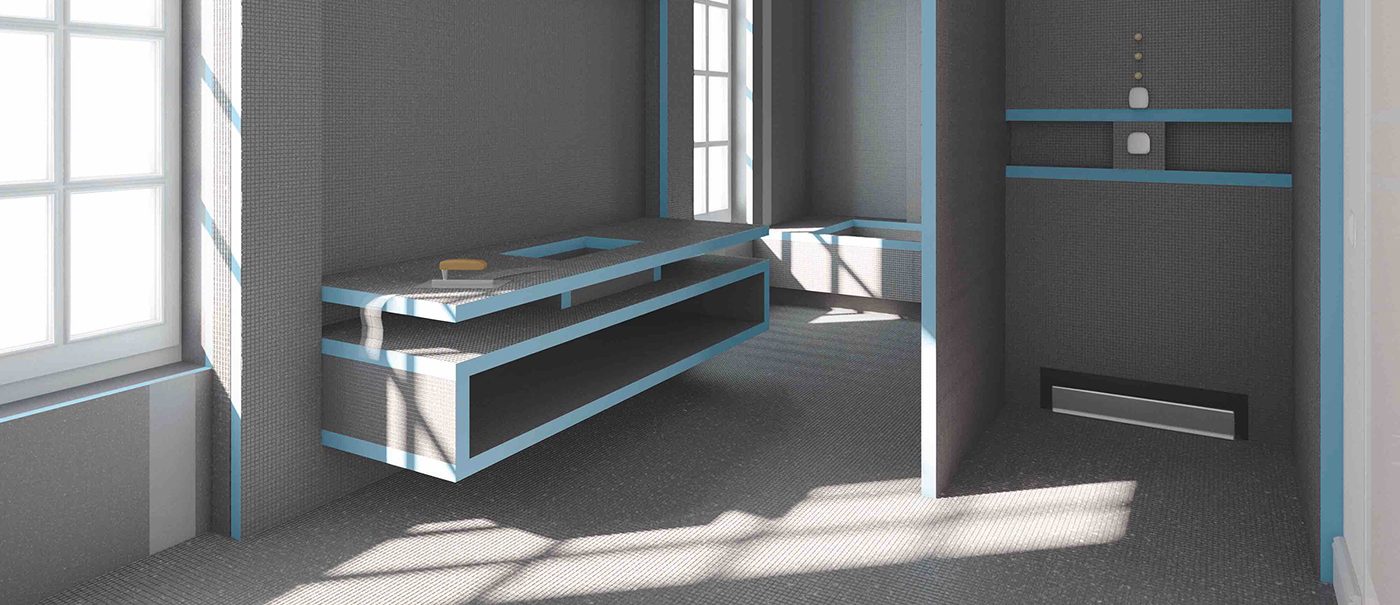 wedi Building Panels can be applied to shower walls and wet areas horizontally or vertically. This allows more flexibility with your wedi panel installation. The panels are fastened quickly and easily in place using wedi screws & washers.
The wedi Building Panel combines a tile backer board and waterproofing into one step–providing a safe system installation. Once the panels are secured and seams/fasteners sealed with wedi Joint Sealant, tiling can begin immediately as soon as the sealant dries to the touch. This saves considerable time and money compared to traditional methods.
Its solid waterproof core eliminates concerns like pinholes/voids as well as delamination typically associated with alternative waterproofing products. The wedi Building Panel has been successfully tested under ANSI 118.10 (test standard for load-bearing, bonded, waterproof membranes) as well as ASTM C578 (the standard for cementitious coated foam backer board.
To view all our available Building Panel options, please select the option which best suits your intended application: Wall, floor, Seat or Bench, Other Specialty Applications.
Seat / Bench Building Panels
Specialty Application Building Panels