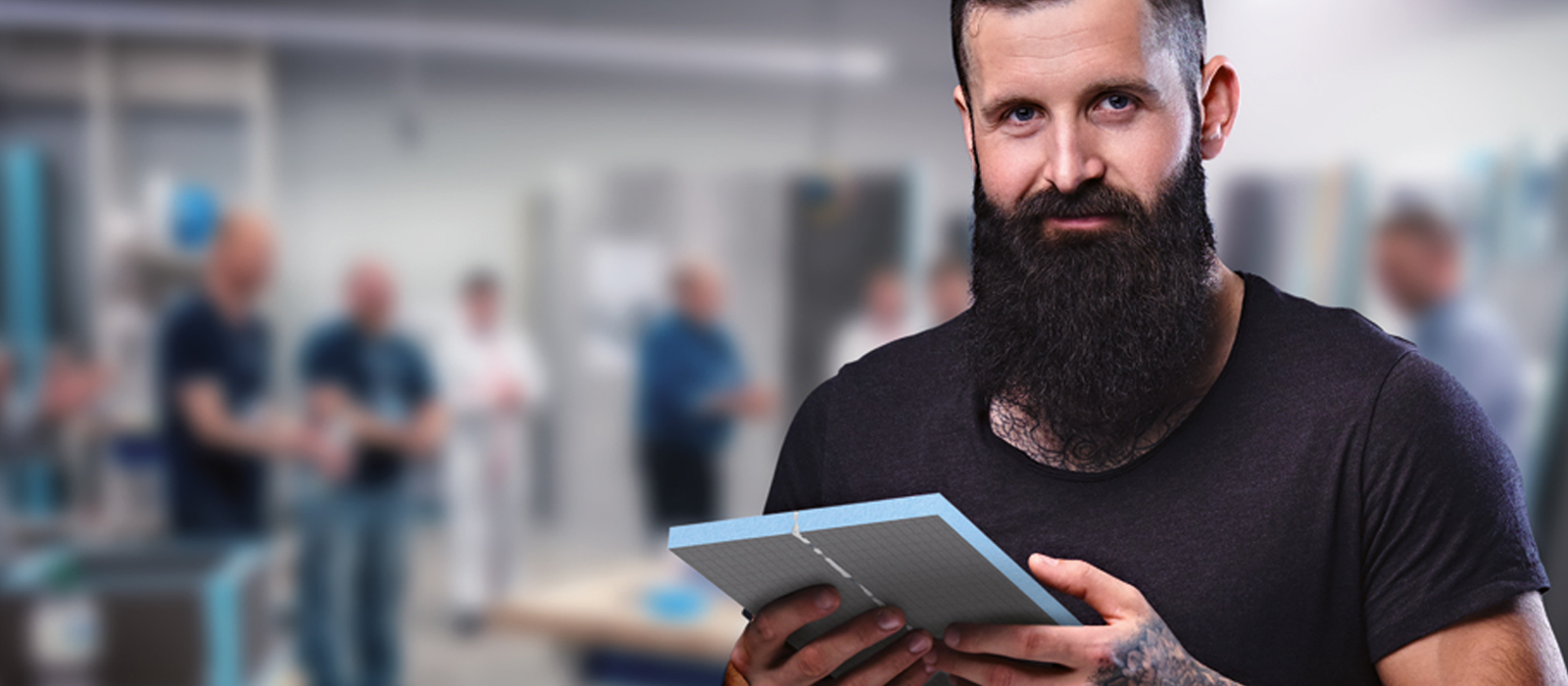 wedi Warranty
With wedi inside, you protect what's on top
wedi provides a unique, strong and very comprehensive 10-Year General Warranty that addresses true risks and damages that may originate from a defective product. In addition to our standard 10-Year General Warranty, wedi offers an extended 15 or 20-Year Warranty available to cover projects registered by wedi PRO certified installers.
wedi's performance shower systems, unprecedented warranty coverage, and service all combined for wedi installers
Sign up for wedi PRO certification classes and enjoy wedi's 15 or 20-year full package warranty options*. In the PRO certification class, you'll expand upon your fundamental knowledge of the wedi Shower System. In this one and a half day training seminar, you will learn the full scope of applications possible with wedi products and the complete wedi Shower System. The training will cover flooring, shower system and steam room applications in detail. The wedi PRO Certification Program will cover lodging and food. Travel expenses and arrangements are excluded, and are the responsibility of the attendee.
Contact your local wedi Technical Sales Support Manager for details regarding registering for a wedi PRO Certification Workshop.*Other qualifying conditions apply; see the wedi PRO Warranty statement for full details.
To submit your online PRO warranty request, please fill out the form below.
PRO Project Warranty Registration Form
Warranty valid from installation date of product. The person who applies the wedi product (the Licensed Applicator) shall complete all sections of this form) prior to the installation of product under warranty.
Qualifying extended warranty registrations for projects must be submitted to wedi within 30 days from the purchase date of the wedi products used (date of purchase invoice).*
wedi only warrants the "products". The wedi warranties do not apply to installation, and wedi makes no representations or warranties regarding the work of any installer, including Pro Certified Installers. Under no circumstances shall wedi be liable for any claim, loss or damages arising out of the performance of an installer.