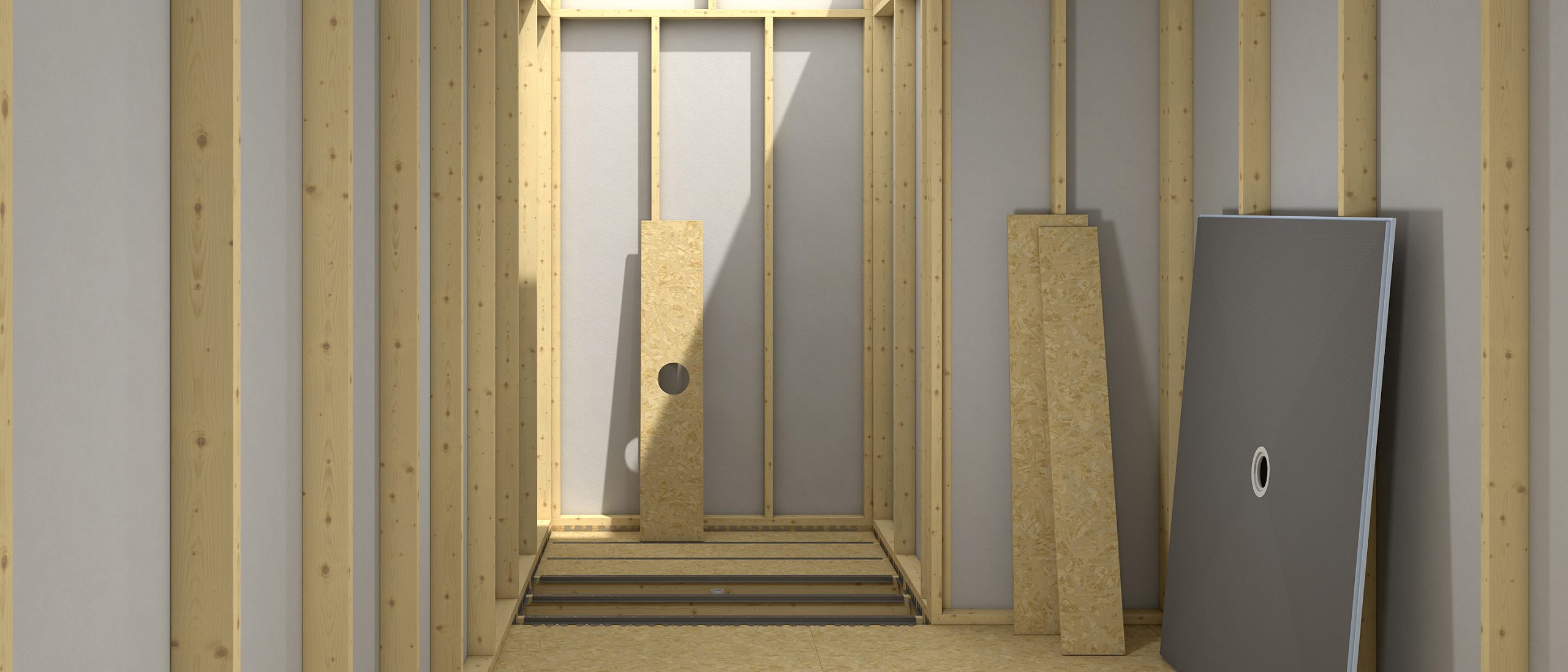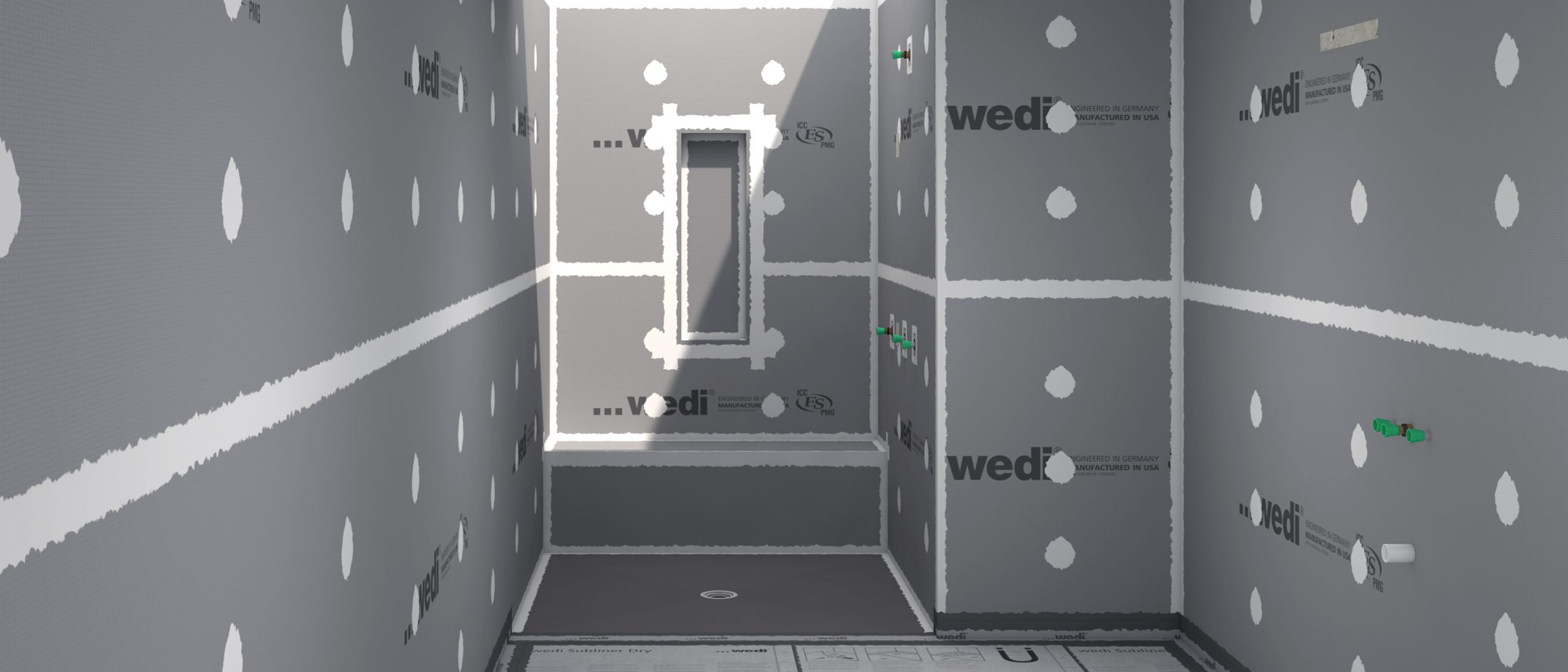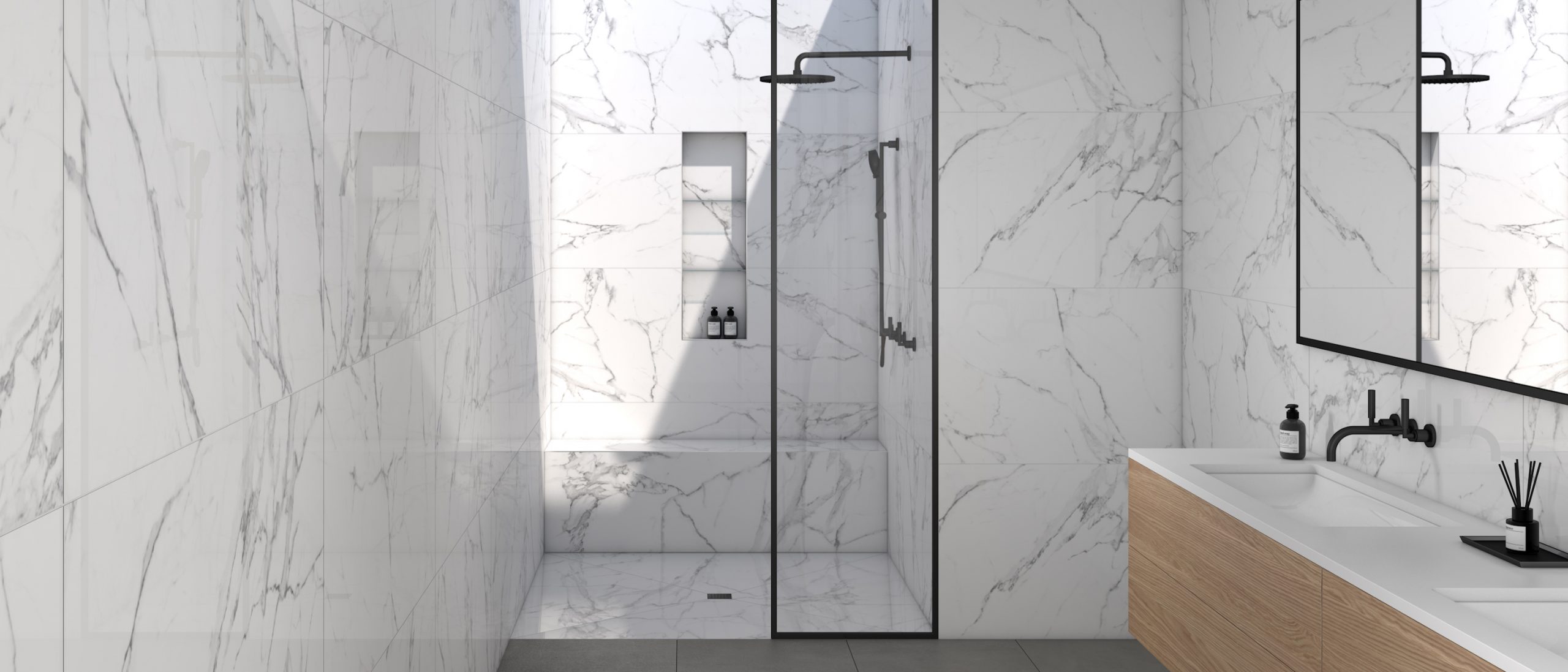 Are you ready to build a custom tiled shower?
We can help make this process a great experience.
 Start with your Design.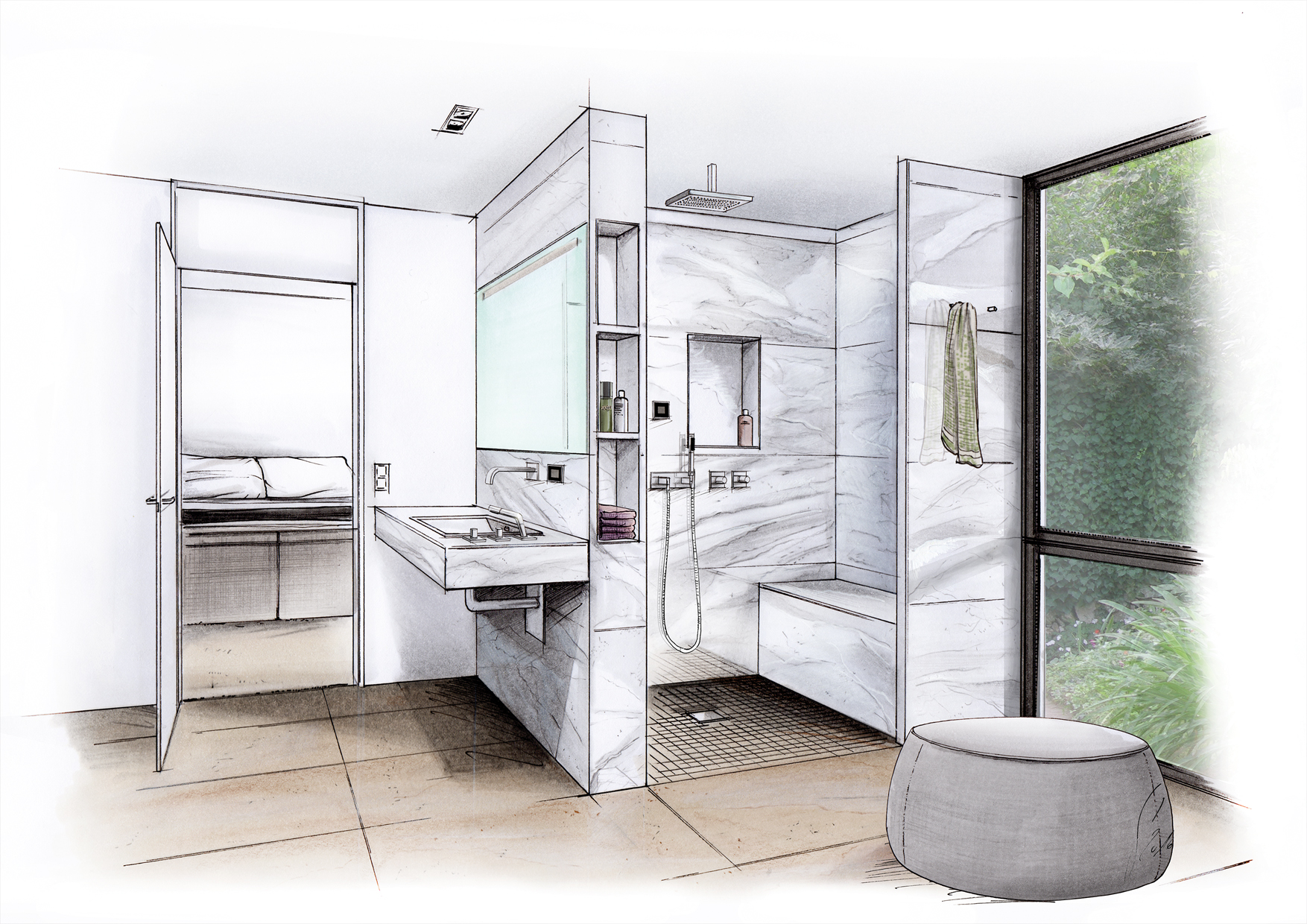 What is the right shower size?
Do you like a shower with a curb, or a floor even curb-less shower?
Do you prefer a point drain or linear drain design look?
How about adding a seat, bench or a soap niche?
What is the perfect size tile to install?
For ideas on great design, check out our gallery of completed wedi shower projects:
 Next, put together a list of products or decide on a Kit you need.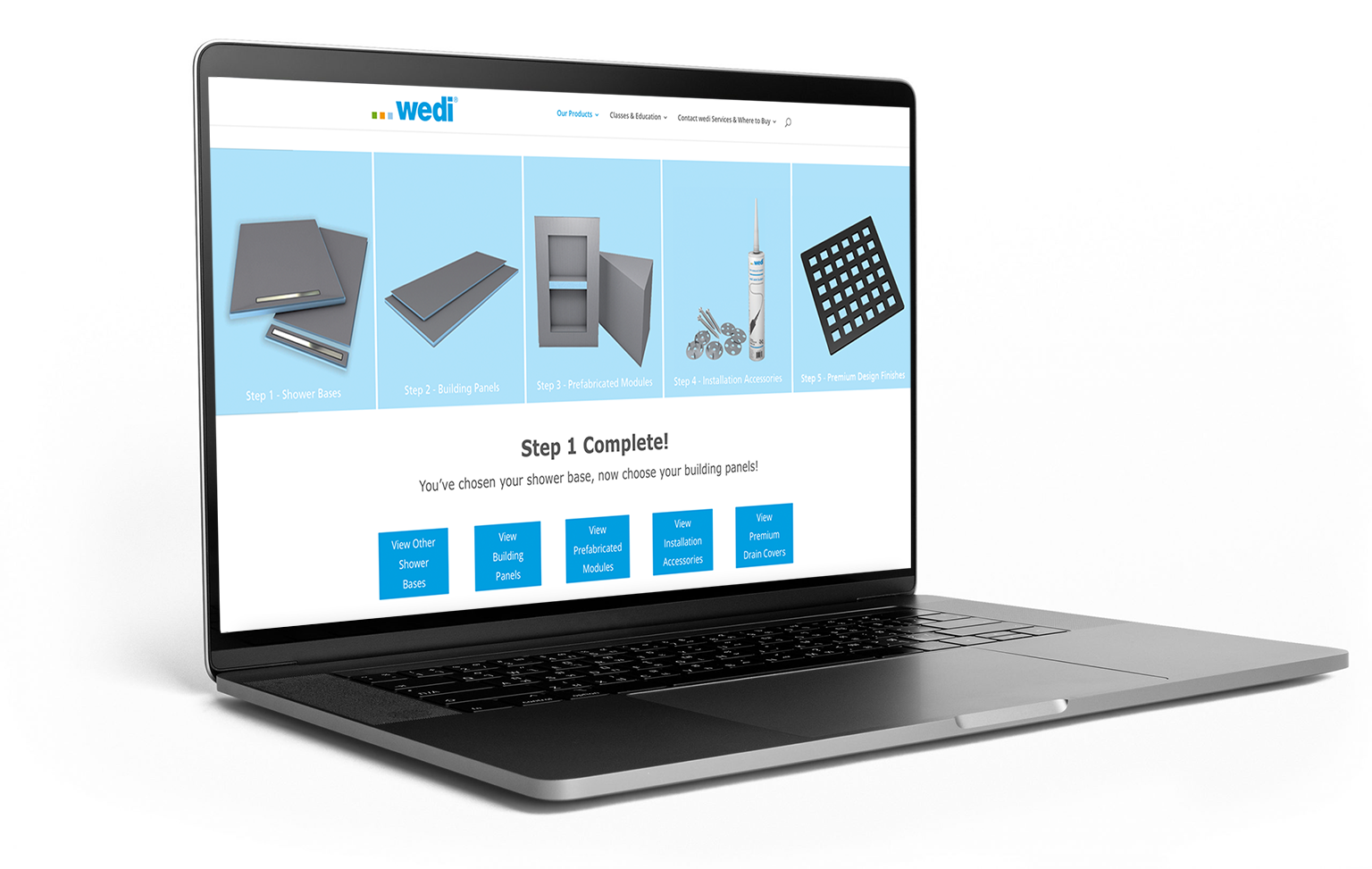 For an all-in-one kit including everything you need to install a fully waterproof shower, choose from our Fundo® Shower kits.
You can also check out our wedi in 5 steps process to help you put the list together or decide on a kit. Choosing which shower base you'll need is the first step. Scroll down to learn more.
Ready to begin Step 1?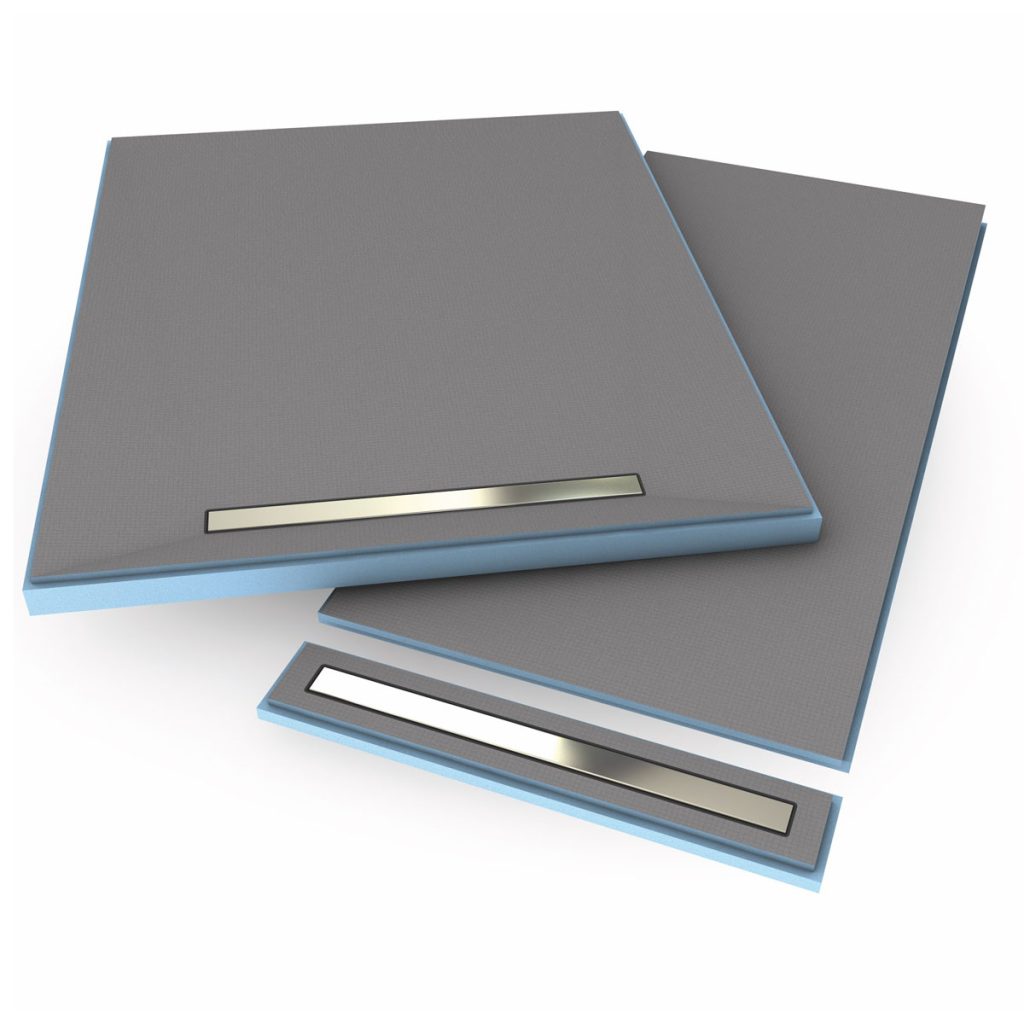 Step 1: Shower Bases
wedi Shower Bases are needed for the shower floor.  wedi Waterproof Shower Systems offer reliable, cost-efficient solutions for constructing 100% waterproof and mold-proof showers, and are easy to install.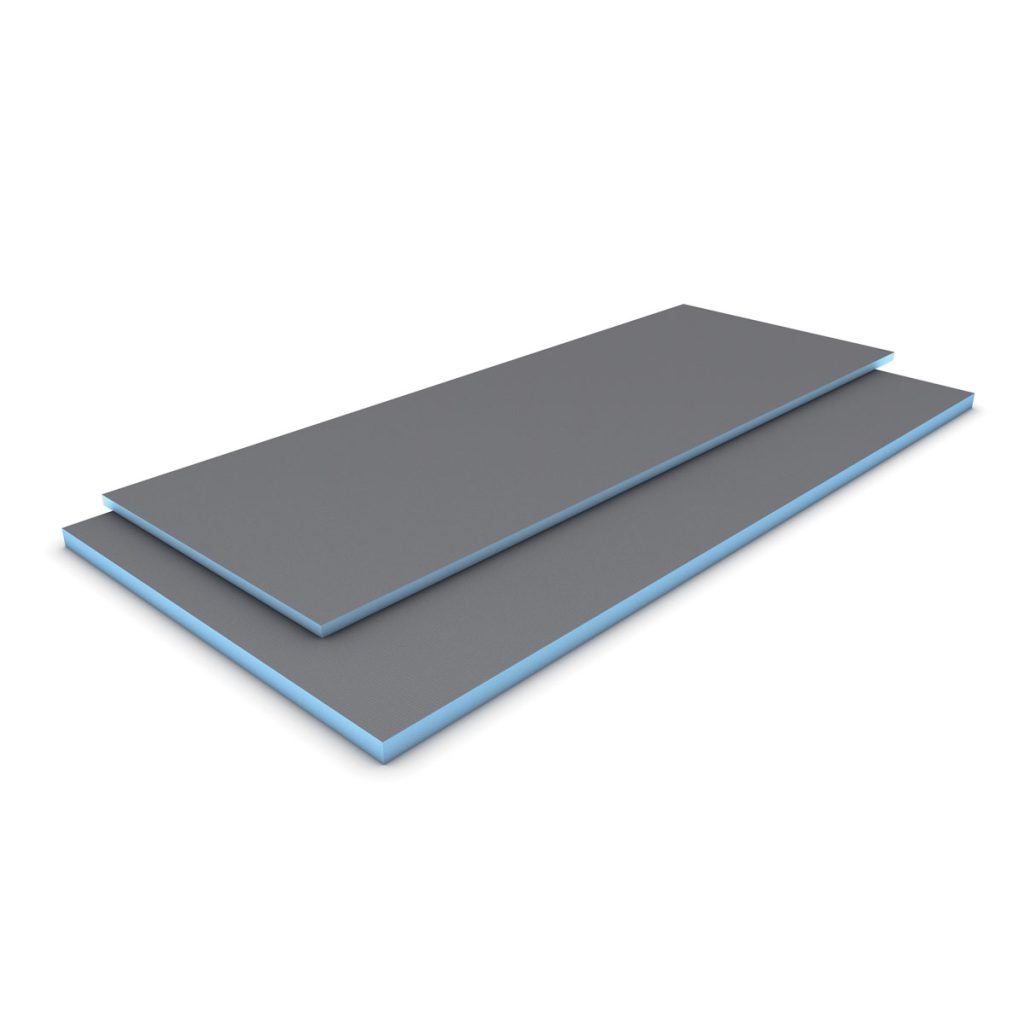 Step 2: Building Panels
wedi Building Panels are needed for the shower walls.  They are the ultimate versatile wet room tile backer board, and often used within the range of wedi shower systems and walls, floors, countertops, and many more applications.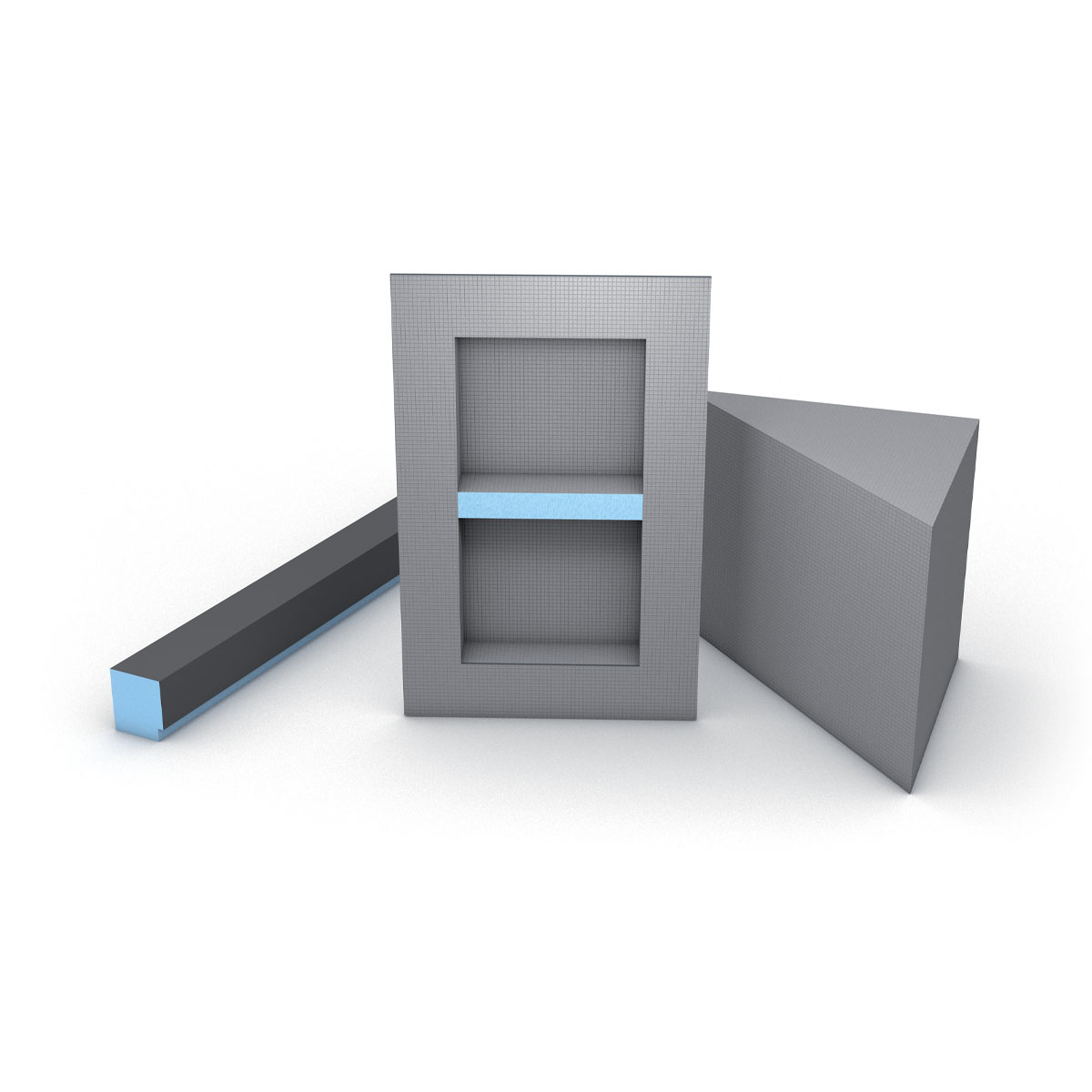 Step 3: Prefabricated Modules
wedi Prefabricated Modules open up a whole new world of design possibilities for showers, wet areas, and baths.  These are optional pieces that offer functional value to showers.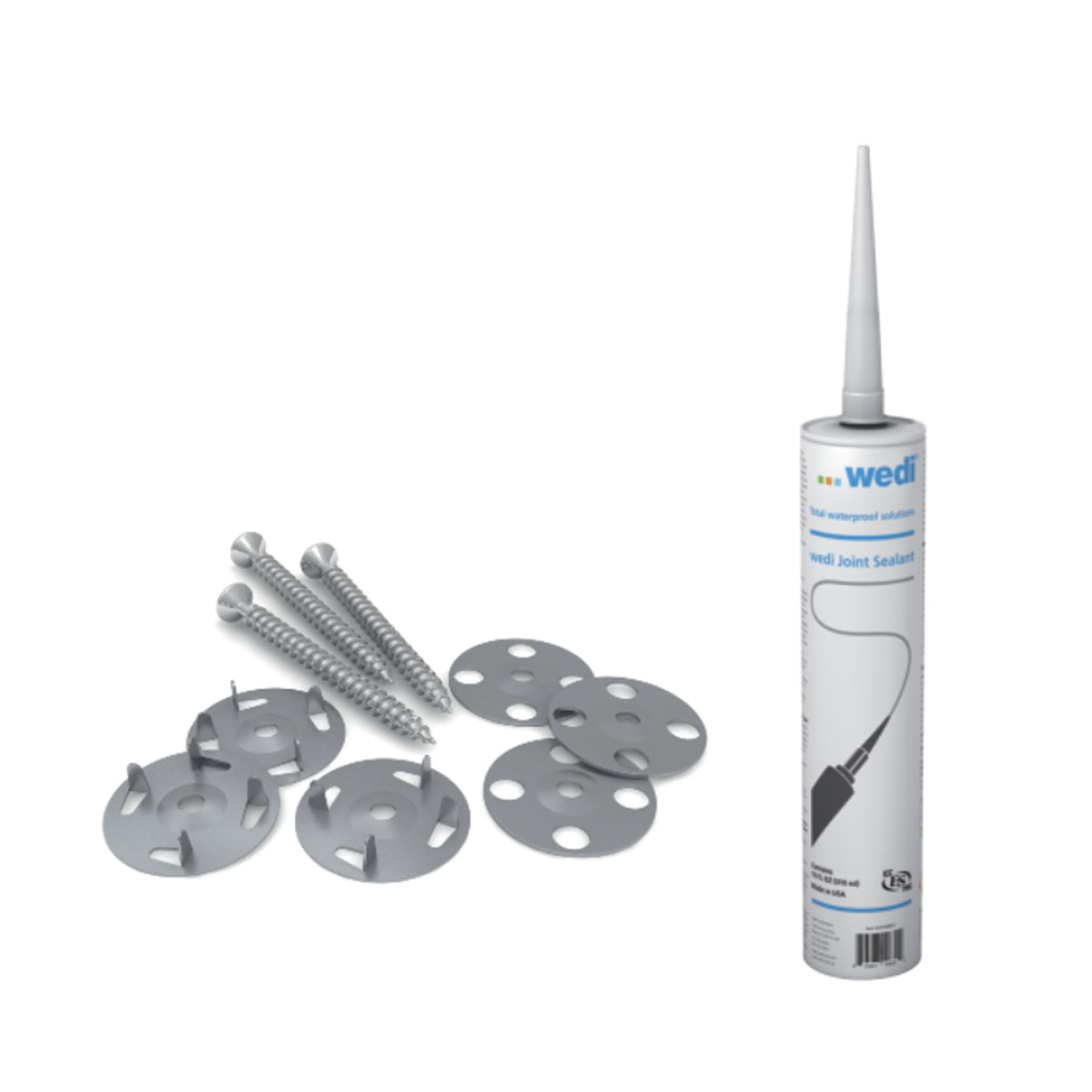 Step 4: Installation Accessories
wedi Installation Accessories & Tools are needed to put the assembly together.  We offer additional products needed for the installation, and guarantee maximum safety and easy handling.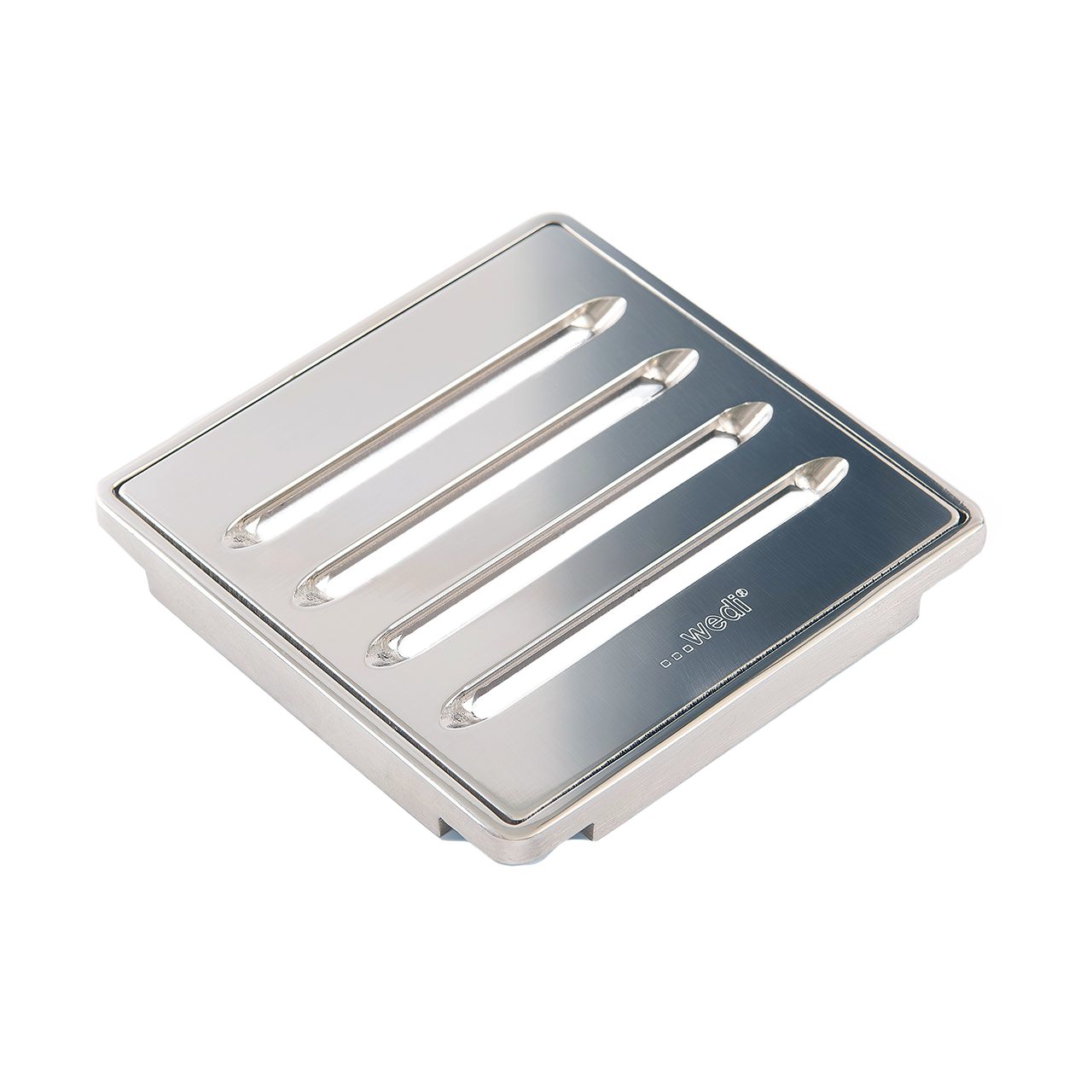 Step 5: Premium Finishing Options
wedi offers a variety of premium finishing upgrades to put the perfect final touches on your bathroom design. Choose a premium drain cover or niche shelf finish to match the other fixtures in your bathroom.
 Are you ready to purchase a wedi Product System?
Find a wedi Distributor using our Distributor Locator: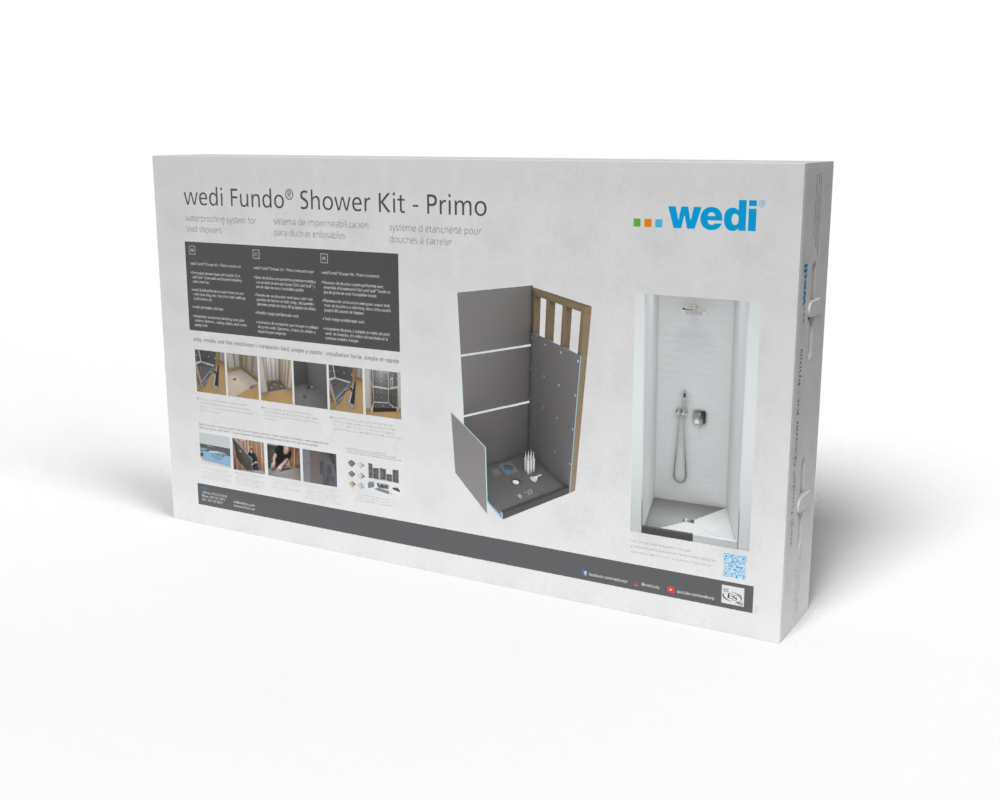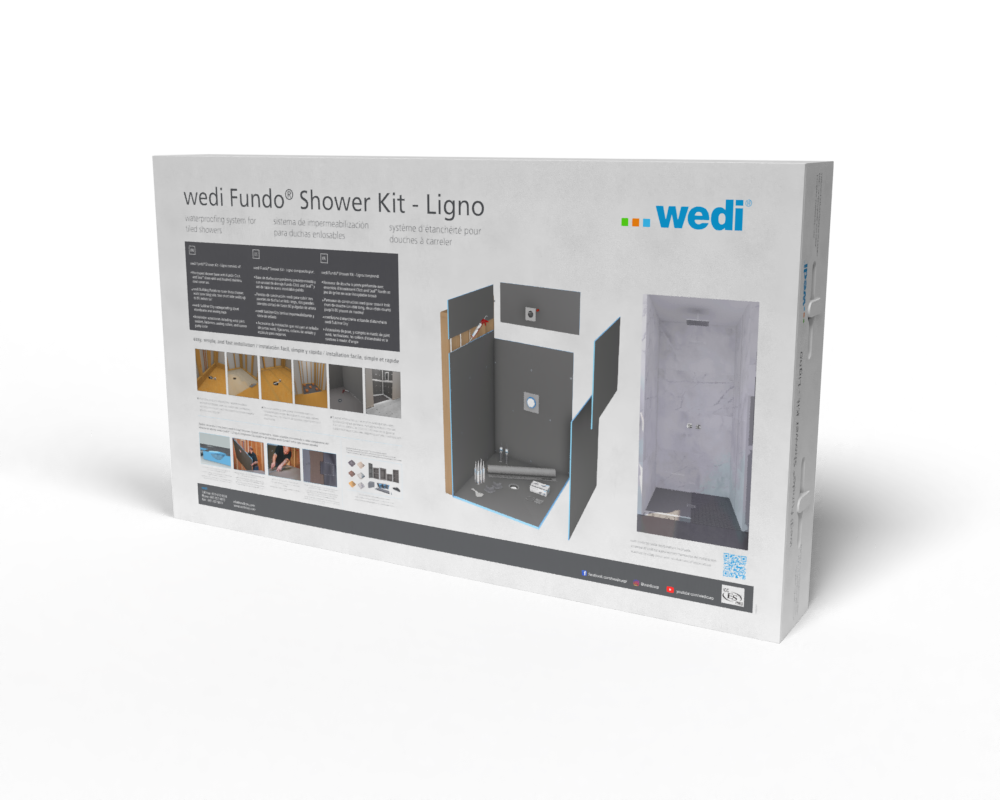 Need a hand with installation?
Our wedi technical sales support managers (TSSMs) can assist you and help connect you with great professionals who have the wedi experience. TSSMs can also offer help with design, tiling, plumbing, framing or other important work related to your project. Contact your local TSSM for more information regarding registering for educational classes (online or in your area), requesting onsite installation assistance, or extending your warranty.