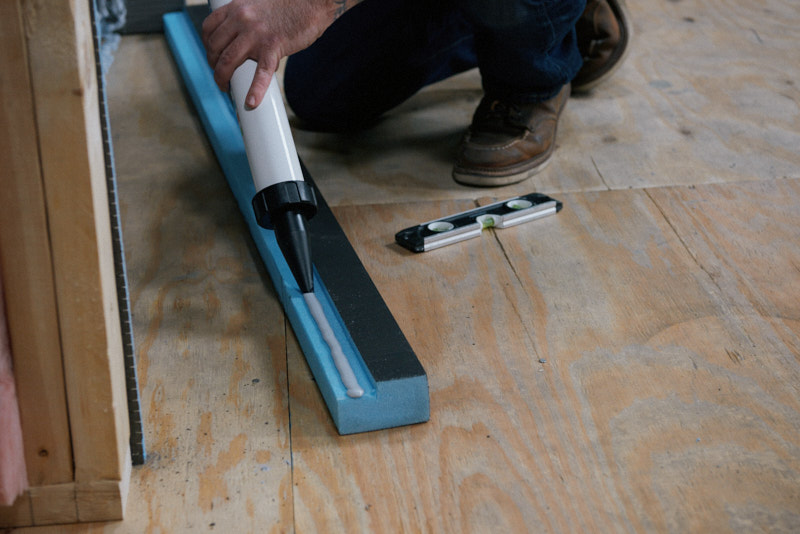 Product information
wedi Joint Sealant is a flexible sealant and construction adhesive that creates strong and waterproof connections between wedi assembly parts without additional tape reinforcement needed. It is used to join and waterproof between wedi products where they connect, and over the seams of these connections.
Additionally, wedi Joint Sealant is applied over fastener penetrations/points.  wedi Joint Sealant is a single component Silyl Modified Polymer (SMP) for use in wedi product system installations as specified in installation manuals. The product is especially formulated for high green strength (high immediate internal strength), adhesion in wet and alkaline environments, and permanent flexibility. The product forms strong connections between wedi components and provides watertight seals on and in joints and seams, and allows for dissipation of stress caused by shock, vibration, or thermal movement.
Technical Performance Data
Silyl Modified Polymer (SMP)
1400 PA (Physica Rheometer MC 100)
350 psi (DIN 53504 / ISO 37)
400% (DIN 53504 / ISO 37)
305 psi (DIN 53283/ASTM D1002) (adh. thickness 2mm, test speed 50mm/minute)
Approx. -40F to 250F (-40C to 121C)
For product retail pricing, please see our Illustrated Retail Price List (USA or CA), available in the downloads section below.

Step 4 Complete!
You've chosen everything you need to build a custom shower!