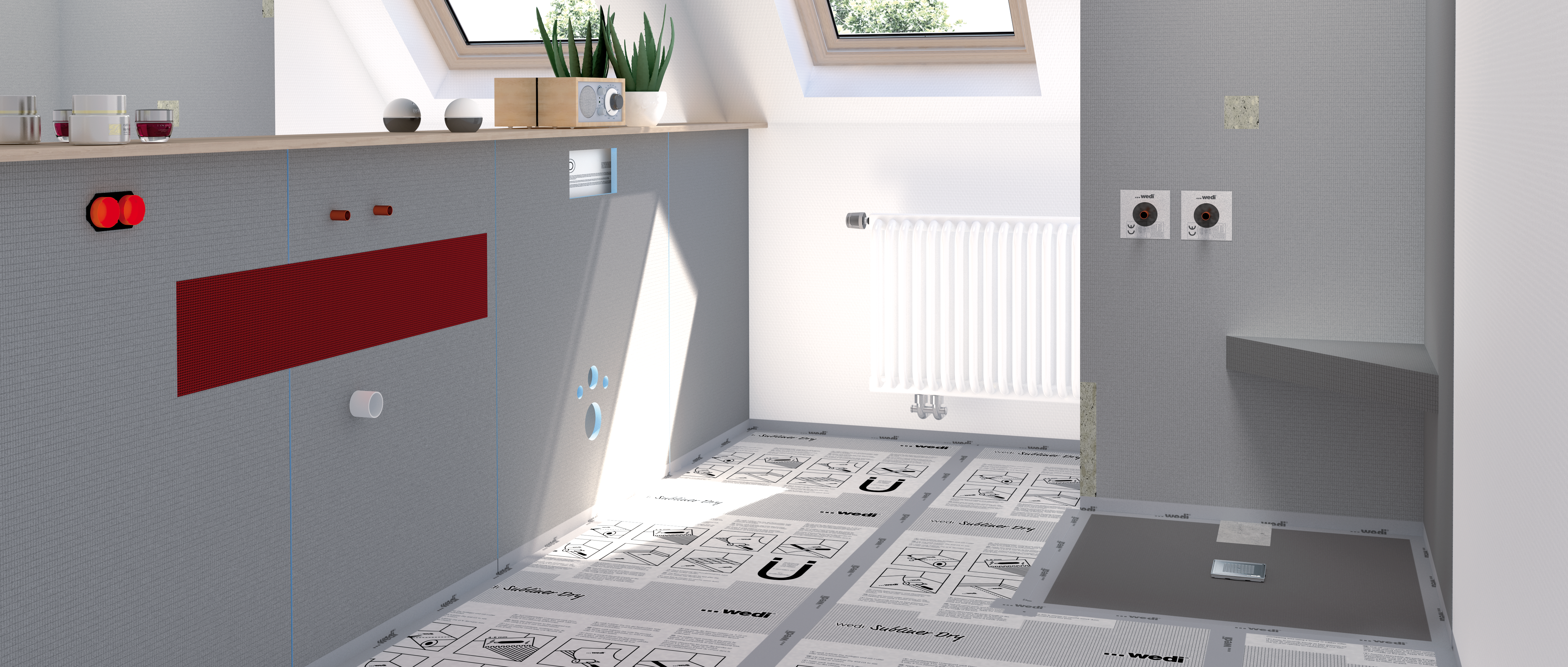 Product information
wedi 620 is a flexible sealant offering vapor-tight performance. It is used with a wedi sealing tape to create strong connections in wedi Subliner Dry Sheet waterproofing and Vapor 85 assemblies.
wedi Vapor 85 steam shower installations are installed using the wedi 620 Sealant between assembly components. Used to waterproof and affix wedi sealing tape over seams and fastener points. For use with all wedi Subliner Dry products (includes wedi Inside/Outside Corner Sealing Tape, wedi waterproof sealing tape, wedi Vapor 85 patch kit for fastener locations, and wedi Subliner Dry mats for seams and overlaps.
**Note: Thinset mortar is also used in the installation of wedi Subliner Dry. See installation instructions for more information.
wedi Sealant 620 is necessary to use in combination with wedi Vapor 85 and wedi Subliner Dry. wedi 620, unlike wedi Joint Sealant, is not a standalone construction adhesive. Where wedi 620 is used to adhere, connect and seal assembly parts, it needs to be used in combination with wedi Subliner Dry sealing tape reinforcing all seams and joints.
Silyl Modified Polymer (SMP)
Through-hardening (+73F / 50% RH)
approx. 3 mm per 24 hours
Permissible total movement
-104F + 212F up to 365F for short time (max 30 minutes)
ASTM E96-2016, Permeance/Perms 0.03 and WVT (grains/h x ft sq) 0.05
For product retail pricing, please see our Illustrated Retail Price List (USA or CA), available in the downloads section below.

Step 4 Complete!
You've chosen everything you need to build a custom shower!