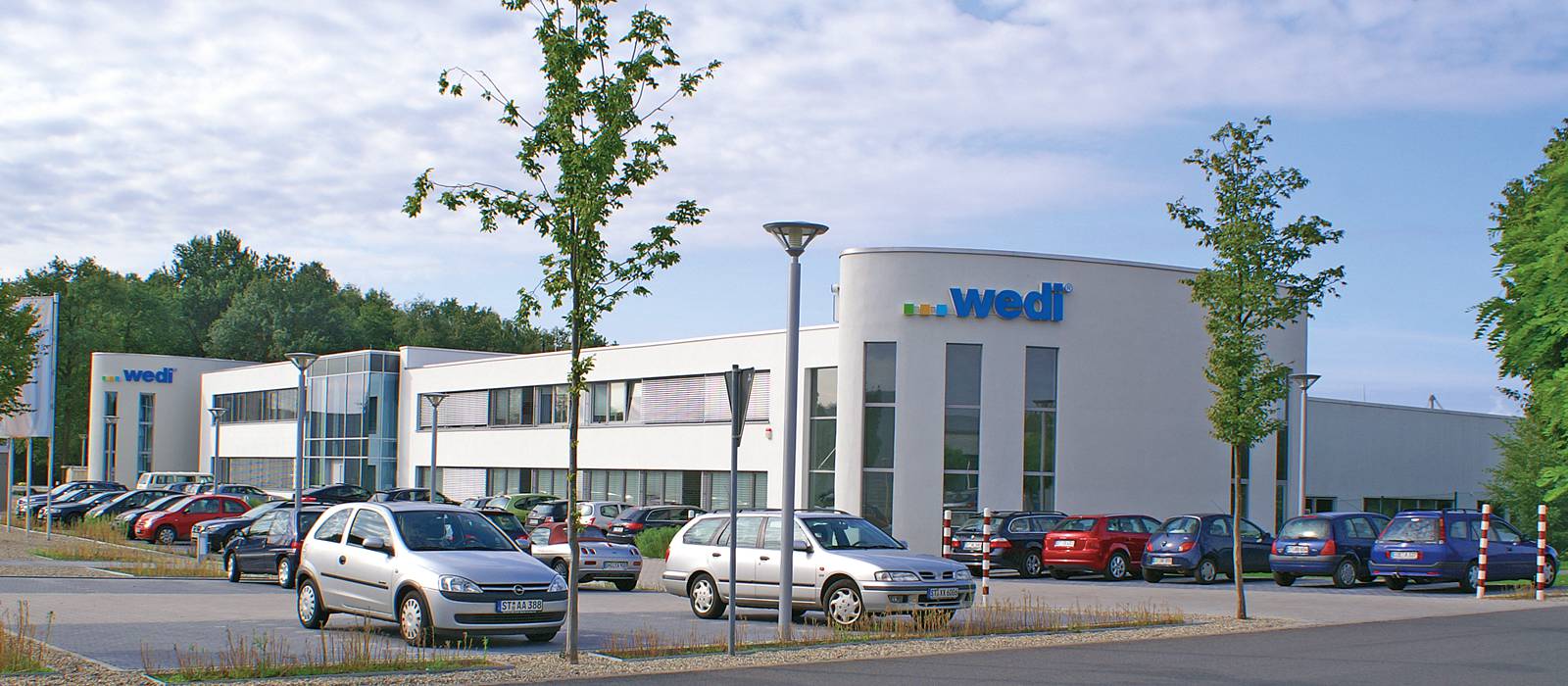 Warranty Information
10-Year Limited Warranty
wedi Corp. ("wedi") warrants that for a period of 10 years from the date of purchase, all products it sells bearing the wedi name ("Products") shall be free of manufacturing defects and conform to wedi's published specifications, subject to the terms, conditions, and limitations below. 
15-Year Limited Warranty and 20-Year Limited Warranty
In certain circumstances defined herein, in lieu of the foregoing 10-Year Limited Warranty, wedi offers a 15-Year Limited Warranty and 20-Year Limited Warranty, pursuant to which wedi warrants the Productsshall be free of manufacturing defects and conform to wedi's published specifications for a total ofeither 15 years or 20 years when installed as part of a "15-Year Warranty Installation" or "20-YearWarranty Installation," by a "PRO Certified Installer," in a "Registered Installation" (as those terms aredefined below).
15-Year Warranty Installation

 

means an installation exclusively consisting of the following products:(a)wedi Fundo Shower Base and drain; (b) wedi Building Panels (with wedi vapor barrier, in steam room and ice room installations); (c) wedi Joint Sealant and Fastener System; and (d) a wedi curb, ramp, or floor entry and floor transition waterproofed by wedi Building Panels or wedi Subliner Dry waterproofing membrane system. wedi Building Panels must be installed to cover all shower walls exposed to water, or any wall surfaces considered wet areas Res2, Res3, Res4, Com2, Com3, or Com4 (as defined by the TCNA Handbook on Ceramic, Glass, and Stone Tile Installation), and must be installed at least 6 inches higher than every water inlet or shower head.
20-Year Warranty Installation

 

means an installation meeting the definition of a 15-Year Warranty Installation that also includes: (a) a wedi seat, wedi bench, or wedi niche; and (b) waterproofing of the entire bathroom floor in which the wedi shower system is installed, using wedi Building Panels or wedi Subliner Dry waterproofing membrane system. The wall flashing or waterproofing must cover at least 2 inches up the wall surface from the floor.
PRO Certified Installer

 

means an individual who has successfully completed wedi PRO Certification classes, and holds a valid certificate as a PRO Certified installer issued by authorized wedi personnel. Unless earlier revoked or terminated, PRO Certification expires on the forth (4th) anniversary of the date of issuance.
Registered Installation

 

means a project in which wedi has been provided the following within thirty(30)days of installation of the Products: (a) Residence/Building Owner Information (name of owner(s); residence/building address); (b) Installer Information (name of installer and company; address and contact information); (c) minimum of two digital photos of the wedi installation (prior to installation of surface coverings), including a close-up of the entire wedi product installation; and (d) copy of the purchase invoice of the Products. 
LIMITATIONS ON COVERAGE. Neither the 10-year limited warranty, 15-year limited warranty, nor the 20-year limited warranty (collectively, "wedi Warranties") apply to: (a) Products damaged or misused after leaving wedi's possession; (b) Products not handled or stored according to wedi's written guidelines; (c) Products not installed in strict compliance with applicable wedi installation guidelines, applicable building codes, and accepted industry standards; (d) Products which have undergone a repair, re-installation, or replacement which was not authorized by wedi in writing; (e) damage resulting from a defect in a product not sold by wedi and not bearing the wedi name or logo; (f) damage resulting from a defect in the structure or component of the structure and/or framing to which the Products were affixed; (g) damage resulting from failure to quarantine or take other protective steps to remove hazardous substances such as mold and mildew, and failure to restrict people from accessing areas affected by hazardous substances; (h) claims arising from Products which were not installed within 6 months of purchase, or Products installed in buildings which remained vacant for a period of 6 months any time after installation; (i) claims arising in buildings vacant for 4 weeks or longer prior to either occurrence or observance of Product's manufacturing defect or damage, or (j) any other cause not related to manufacturing defects of the Products. 
WARRANTY COVERAGE. If, within the applicable warranty period, any Product does not meet wedi's published specifications because of a manufacturing defect, wedi will, at its discretion, take any of the following actions: (i) repair or replace the Product; (ii) remove, repair, or replace any materials and/or structures attached to or surrounding the installed Product that were damaged as a direct result of the underlying Product's manufacturing defect; and/or (iii) refund the cost of the Product. Precise duplicates of surface finish products, such as tile, may not be available, but where applicable, substantially similar products may be used as a substitute. wedi's maximum liability for claims arising after the first 10 year period in connection with the 15-year limited warranty and 20-year limited warranty shall not exceed twenty thousand and 0/100 U.S. dollars ($20,000.00) per building into which the Products are installed.  No representative, dealer, or any other person is authorized to provide any warranty, representation, condition, or promise on behalf of wedi with respect to the Products. No terms or conditions other than those stated herein or provided by law, and no agreement or understanding, shall modify the wedi Warranties, unless made in writing and signed by an authorized representative of wedi. 
EXCLUSIVE REMEDY. THE WEDI WARRANTIES CONTAINED HEREIN ARE IN LIEU OF ANY AND ALL OTHER WARRANTIES, EXPRESS OR IMPLIED, INCLUDING THE IMPLIED WARRANTIES OF MERCHANTABILITY AND FITNESS FOR A PARTICULAR PURPOSE. WEDI SHALL NOT BE RESPONSIBLE FOR CONSEQUENTIAL, INCIDENTAL, INDIRECT, OR SPECIAL DAMAGES OF ANY KIND, EXCEPT AS EXPRESSLY PROVIDED ABOVE. SOME STATES AND PROVINCES DO NOT ALLOW THE EXCLUSION OR LIMITATION OF INCIDENTAL OR CONSEQUENTIAL DAMAGES, SO THE ABOVE LIMITATIONS OR EXCLUSIONS MAY NOT APPLY TO YOU. THIS WARRANTY GIVES YOU SPECIFIC LEGAL RIGHTS, AND YOU MAY ALSO HAVE OTHER RIGHTS, WHICH VARY FROM STATE TO STATE, AND PROVINCE TO PROVINCE. 
DISCLAIMER FOR INSTALLATION. WEDI ONLY WARRANTS THE "PRODUCTS" (AS DEFINED ABOVE). THE WEDI WARRANTIES DO NOT APPLY TO INSTALLATION, AND WEDI MAKES NO REPRESENTATIONS OR WARRANTIES REGARDING THE WORK OF ANY INSTALLER, INCLUDING PRO CERTIFIED INSTALLERS. UNDER NO CIRCUMSTANCES SHALL WEDI BE LIABLE FOR ANY CLAIM, LOSS, OR DAMAGES ARISING OUT OF THE PERFORMANCE OF AN INSTALLER. 
NON-TRANSFERABILITY AND CONTINUING WARRANTY COVERAGE. The wedi Warranties extend only to the installer, developer, and the owner of the residence or building into which the Products are installed at the time of installation ("Claimant"). The wedi Warranties are not transferrable or assignable, except upon the transfer of title to the residence or building from a developer to its first non-developer owner, or where required by applicable law. If any Product is repaired or replaced under the wedi Warranties, ongoing warranty coverage (if applicable) shall continue from the original date of 
purchase, and not the date of the repair or replacement. Warranty coverage under the 15-Year Limited Warranty and the 20-Year Limited Warranty shall continue after a claim is tendered to wedi only if any required repairs, re-installations, or replacement of Products are performed by a wedi PRO Certified Installer.
CONDITION TO WARRANTY COVERAGE AND NOTICE TO WEDI. In addition to the other limitations stated herein, wedi shall have no obligations under the wedi Warranties unless notified in writing, within sixty (60) days of the discovery of any potential claim, at: wedi Corp. c/o Customer Service, 1160 Pierson Drive, Batavia, IL 60510; (p): (877) 933-WEDI (9334), (f): (847) 357-9819. wedi shall be allowed a reasonable amount of time, and be authorized to perform testing, as it deems necessary, to investigate all claims. wedi shall not be responsible for any damage resulting from such investigation or testing. As a condition of warranty coverage, upon wedi's request, Claimant shall provide wedi copies of all invoices for the Products, the surrounding building materials, and their installation.
Manufacturer: wedi GmbH – Made in Germany; Represented in USA, Canada and Australia by wedi Corporation. Publication of warranty statement and effective date: 8/1/2016. Updated 8/15/18