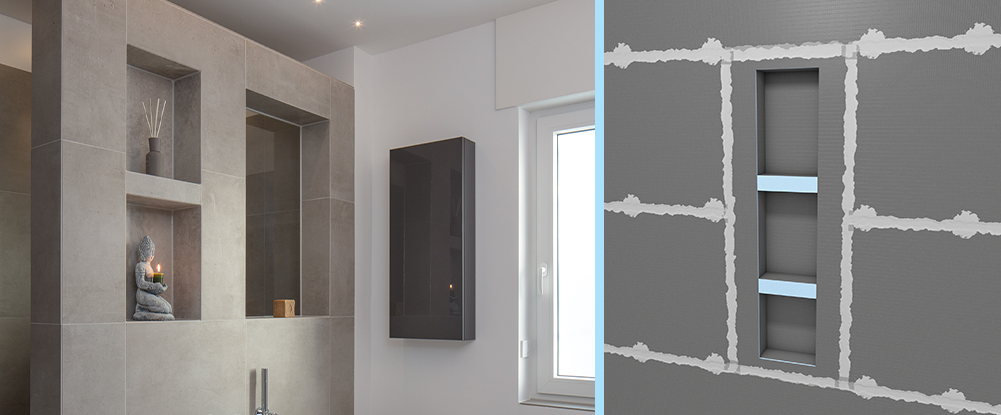 Product information
wedi prefabricated shower niches are fabricated from wedi 1/2 in. (12.7 mm) Building Panels for strength, and come
in seven different size options to fit every shower necessity. wedi shower niches install quickly, safely, and integrate flush
into the wall panel assembly with wedi fasteners and wedi Joint Sealant. Shelves, included in some models, are flexible
and can be installed exactly where they best fit the design. With little effort and with the use of wedi Building Panels and joint sealant, niches can be cut to size, or even extended if needed.
Looking to customize your niche even further? Depending on the chosen size, wedi Shower Niches come with up to 2 adjustable or removable shelves. These shelves can be upgraded to our Premium Glass shelf option shown below:
For product retail pricing, please see our Illustrated Retail Price List (USA or CA), available in the downloads section below.
wedi Shower Niche Shelf - Glass
11 7/8 in. x 3 1/2 in. x 1/8 in.
wedi Shower Niche Shelf - Stainless Steel
11 7/8 in. x 3 1/2 in. x 1/8 in.
wedi Shower Niche Shelf - Matte Black
11 7/8 in. x 3 1/2 in. x 1/8 in.

Step 3 Complete!
You've chosen your prefab modules, now choose your installation accessories!