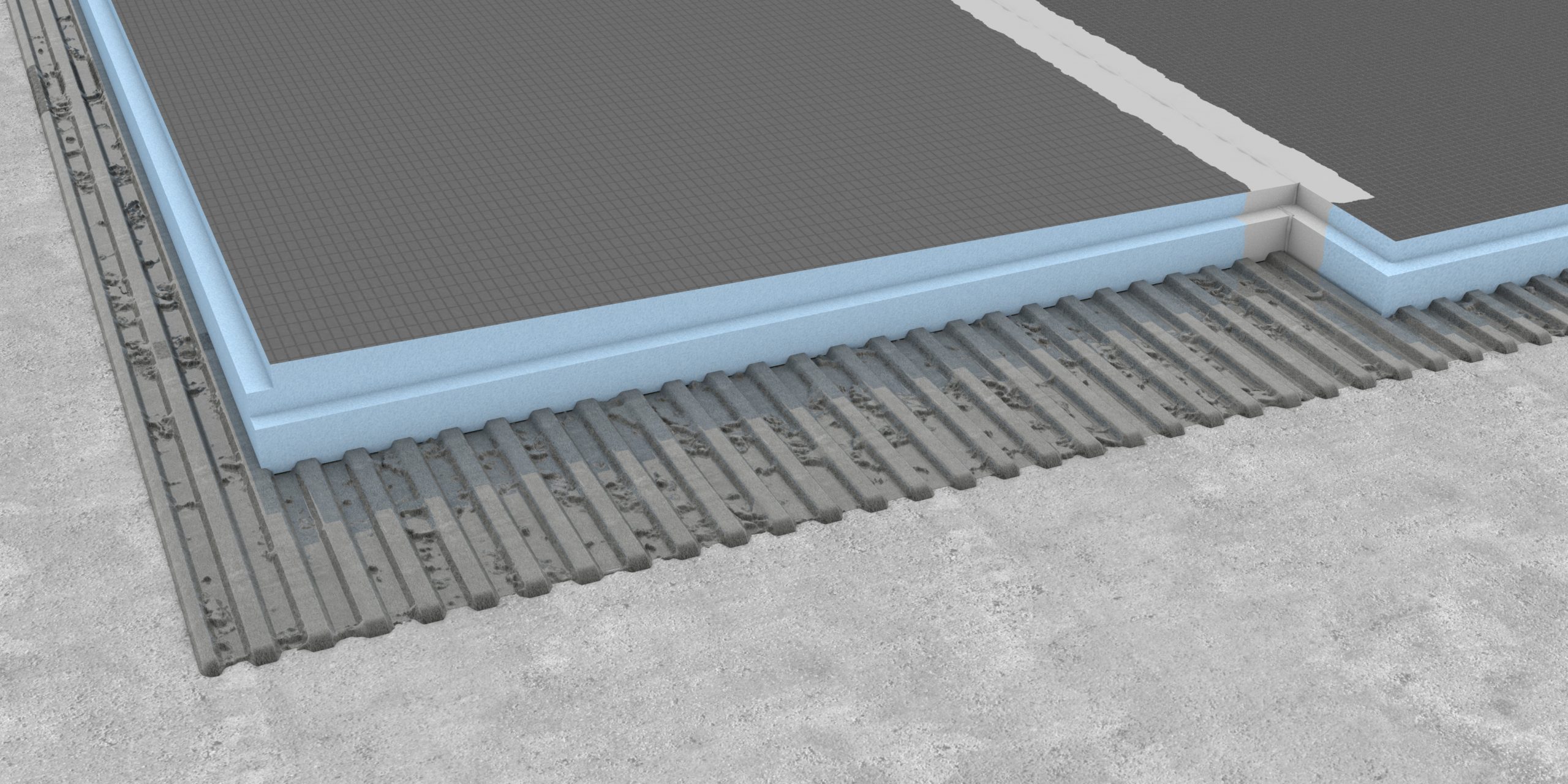 To make complicated designs for shower floor extensions as quick, easy, and safe as possible, wedi offers prefabricated and pre-sloped panels that connect to wedi Fundo® bases. The sloped extension panels come as a straight one-way sloped base element, which can be added to curbed, curbless, or linear shower base sides or miter-cut and notch-connected to make corner extensions that would extend the shower floor beyond one side. The extension panels fit to linear 4-sided slope models as well but the connection height to the groove/channel connection must be compensated for.
Under conditions required in ANSI A118.10-1999
4 week Shear Strength Dry: 216 psi 12 week Shear Strength Dry: 217 psi 100 day Shear Strength Wet: 201 psi
ASTM D4068 / ANSI A118.10-1999
Fungus/Bacteria Resistance
ASTM D751-11 (requirement 8 lb/in width)
For product retail pricing, please see our Illustrated Retail Price List (USA or CA), available in the downloads section below.