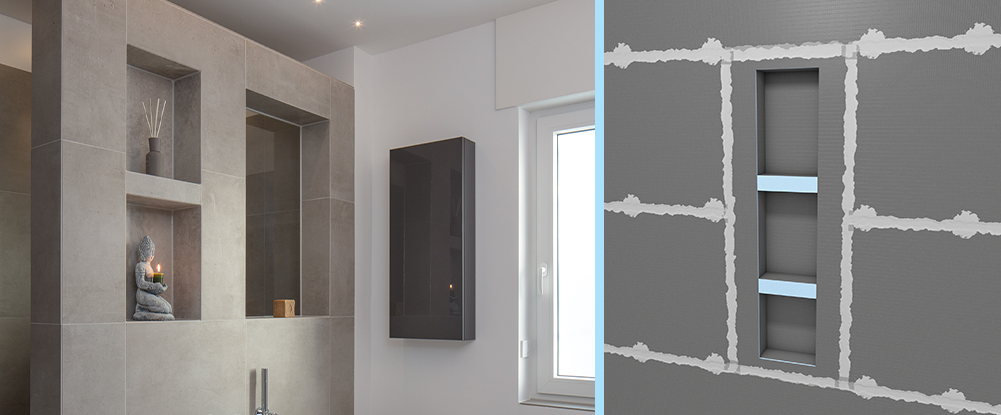 Product information
wedi prefabricated shower niches are fabricated from wedi 1/2 in. (12.7 mm) Building Panels for strength, and come
in seven different size options to fit every shower necessity. wedi shower niches install quickly, safely, and integrate flush
into the wall panel assembly with wedi fasteners and wedi Joint Sealant. Shelves, included in some models, are flexible
and can be installed exactly where they best fit the design. With little effort and with the use of wedi Building Panels and joint sealant, niches can be cut to size, or even extended if needed.
Looking to customize your niche even further? Depending on the chosen size, wedi Shower Niches come with up to 2 adjustable or removable shelves. These shelves can be upgraded to our Premium Glass shelf option shown below: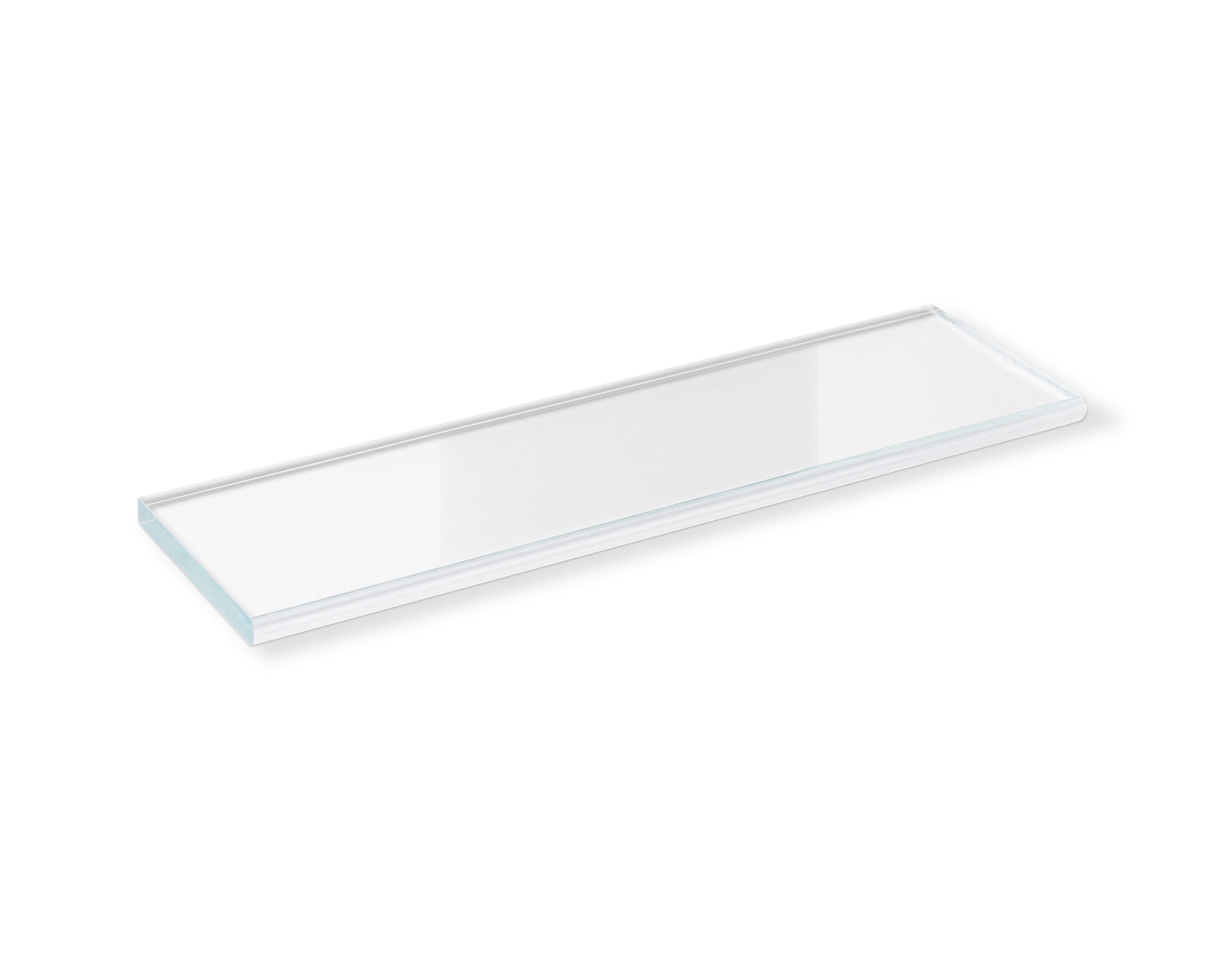 New Glass Shelf
Made of 3/8 in. fully tempered, clear safety glass, this shelf is made for integration into prefabricated wedi Niches with 12 in. wide openings. Front finish is pencil polished. The glass shelf may be inserted between and rest on tiles applied to the niche's interior sides and back wall. Clear silicone or grout color matching expansion joint material (sealant/ caulk)should be used in joints between glass shelf and tile. It is recommended to protect the glass with tape to avoid these materials getting on glass surfaces that will later be visible.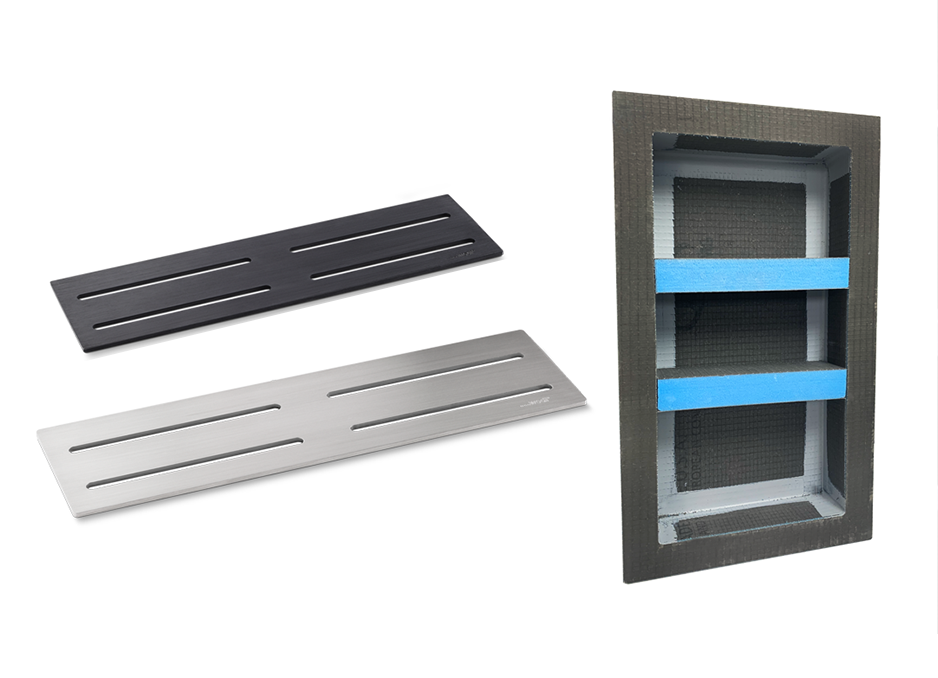 New 16 x 28 Niche, Premium MB Shelf and Premium SSB Shelf
We're proud to introduce three additional options for greater customization of shower storage and shelving: the new 16 in. by 28 in. Niche (12 in. x 24 in. internal), the Matte Black slotted Shelf, and the Stainless Steel Brushed slotted Shelf.
The 16 in. x 28 in. wedi Shower Niche comes with 2 adjustable or removable shelves to fit any shower design. Made from our durable, waterproof building panels, this niche can be added into a shower construction easily with wedi joint sealant, and is ready to tile.
The Premium MB Shelf and Premium SSB Shelf can be used in place of the adjustable shelves in our shower niches. In addition to our previously released glass shelf, these metal shelves allow further customization of a shower build. wedi now offers the option to choose a shelf for a niche that matches a premium drain cover finish. These shelves are easily installed with wedi joint sealant, and will add a luxurious touch to any final bathroom design.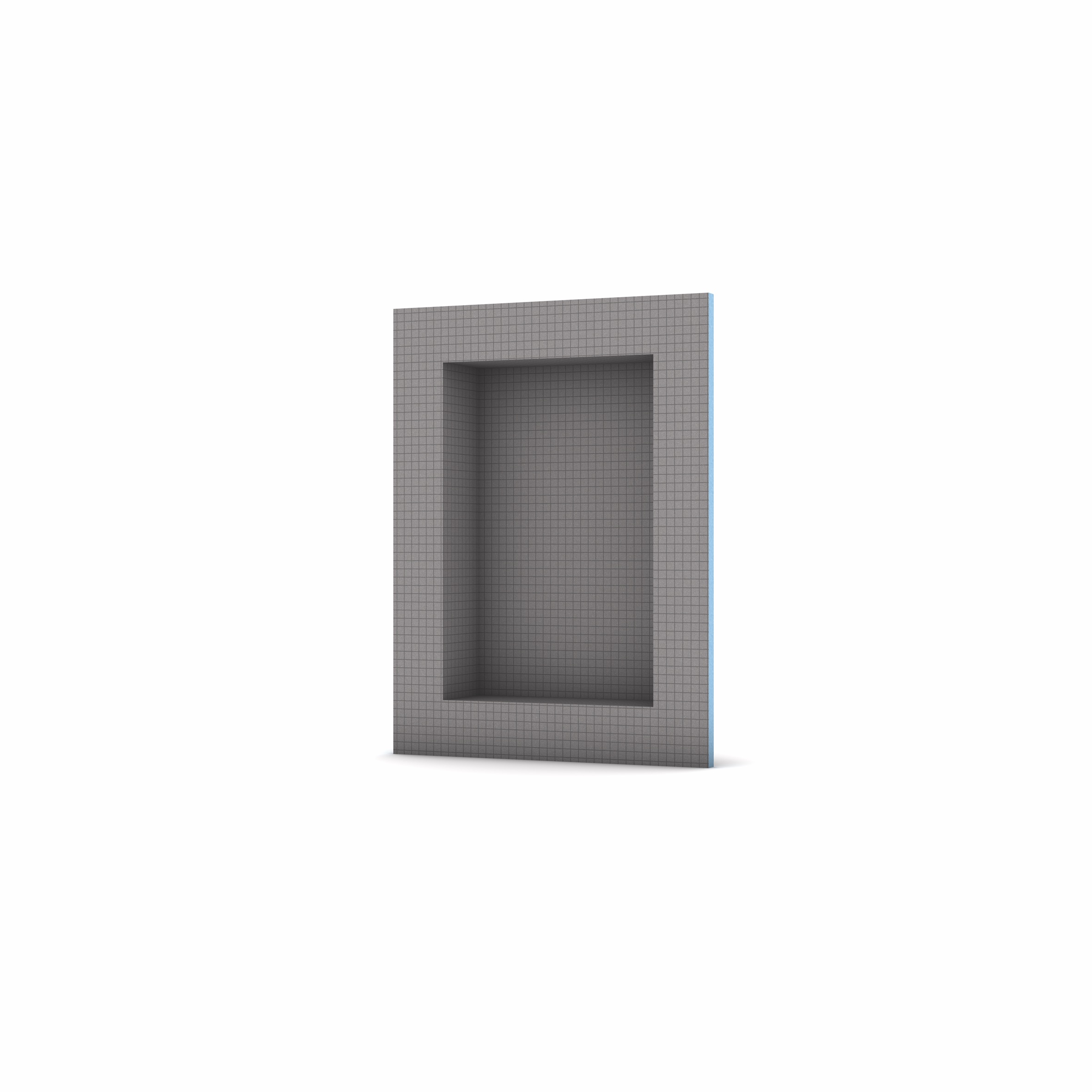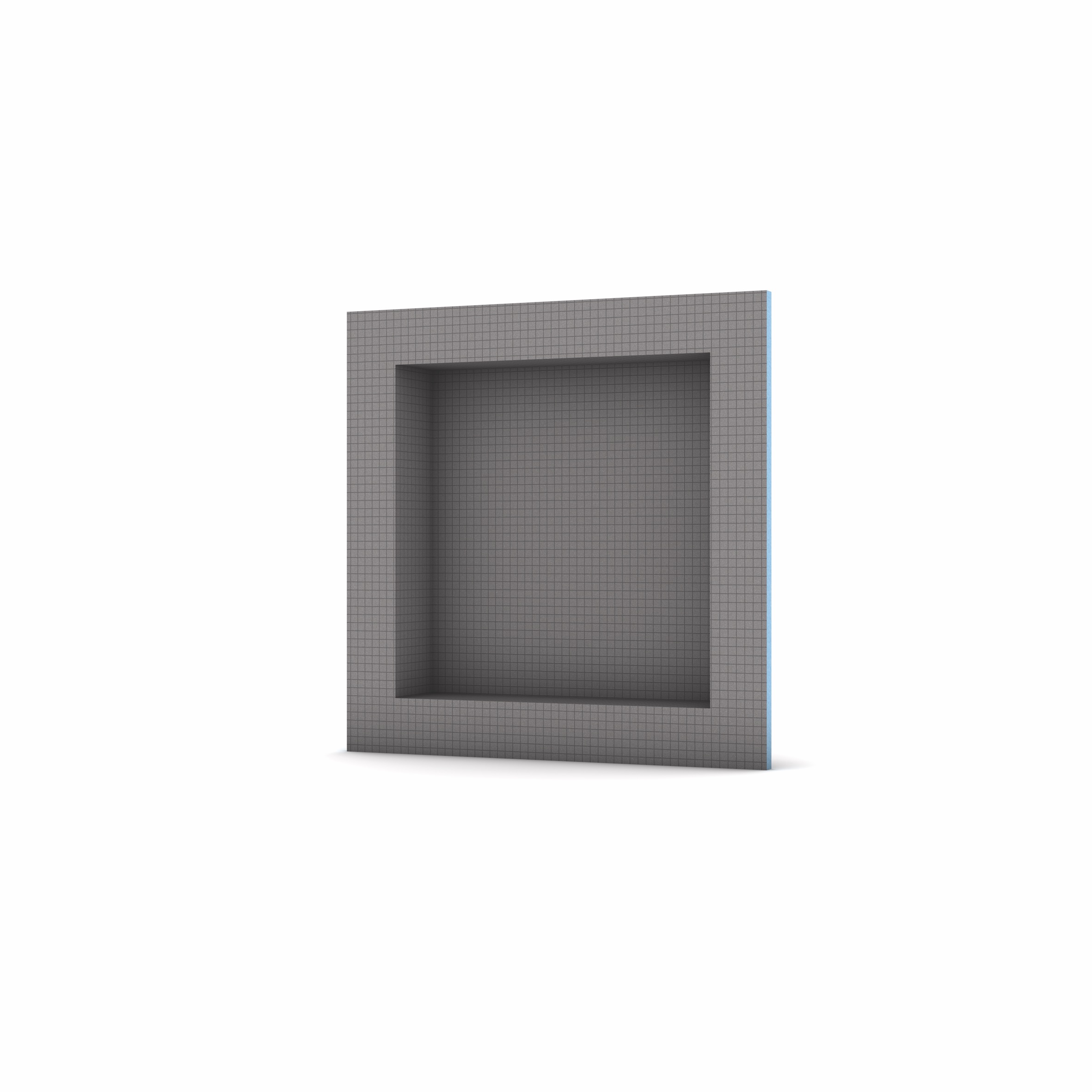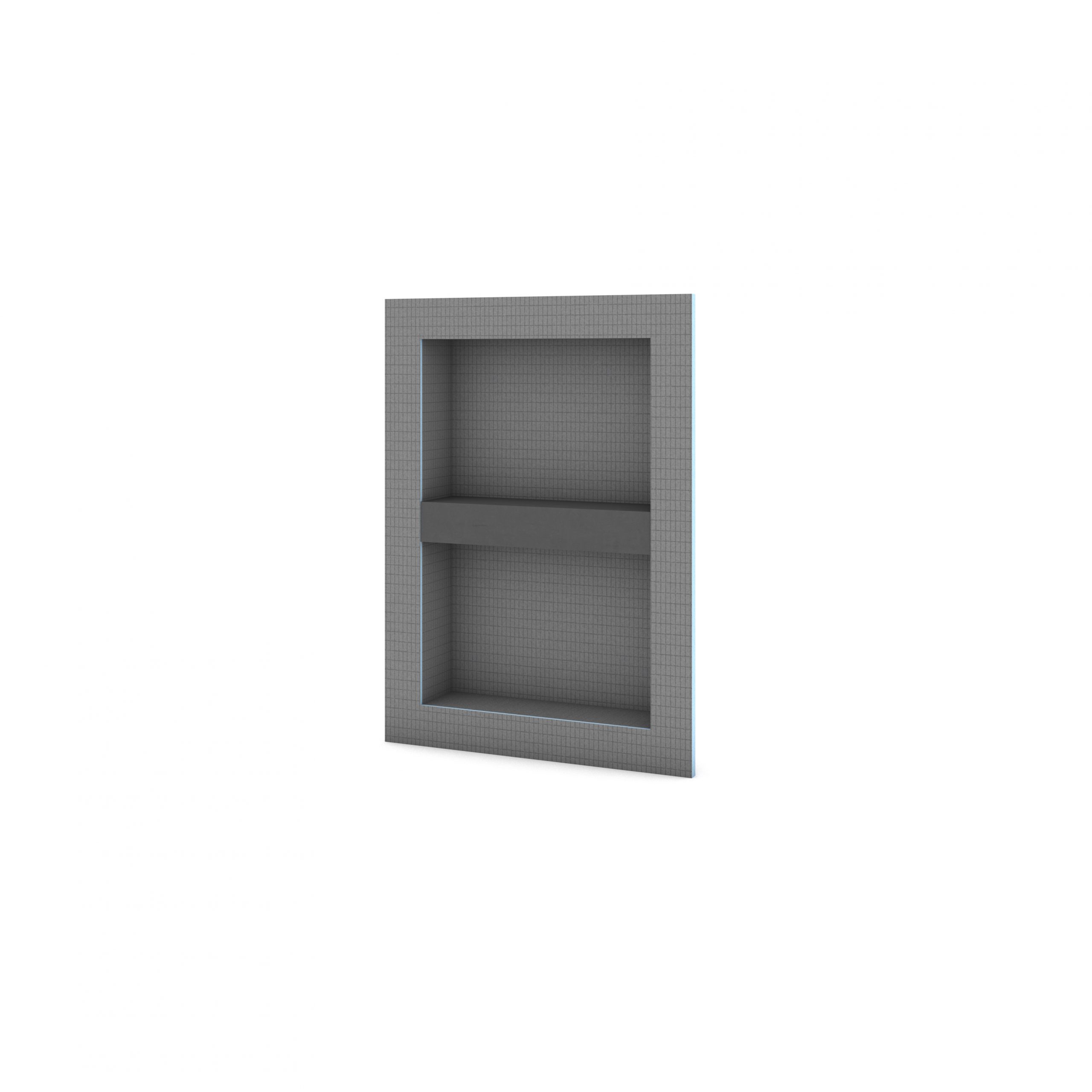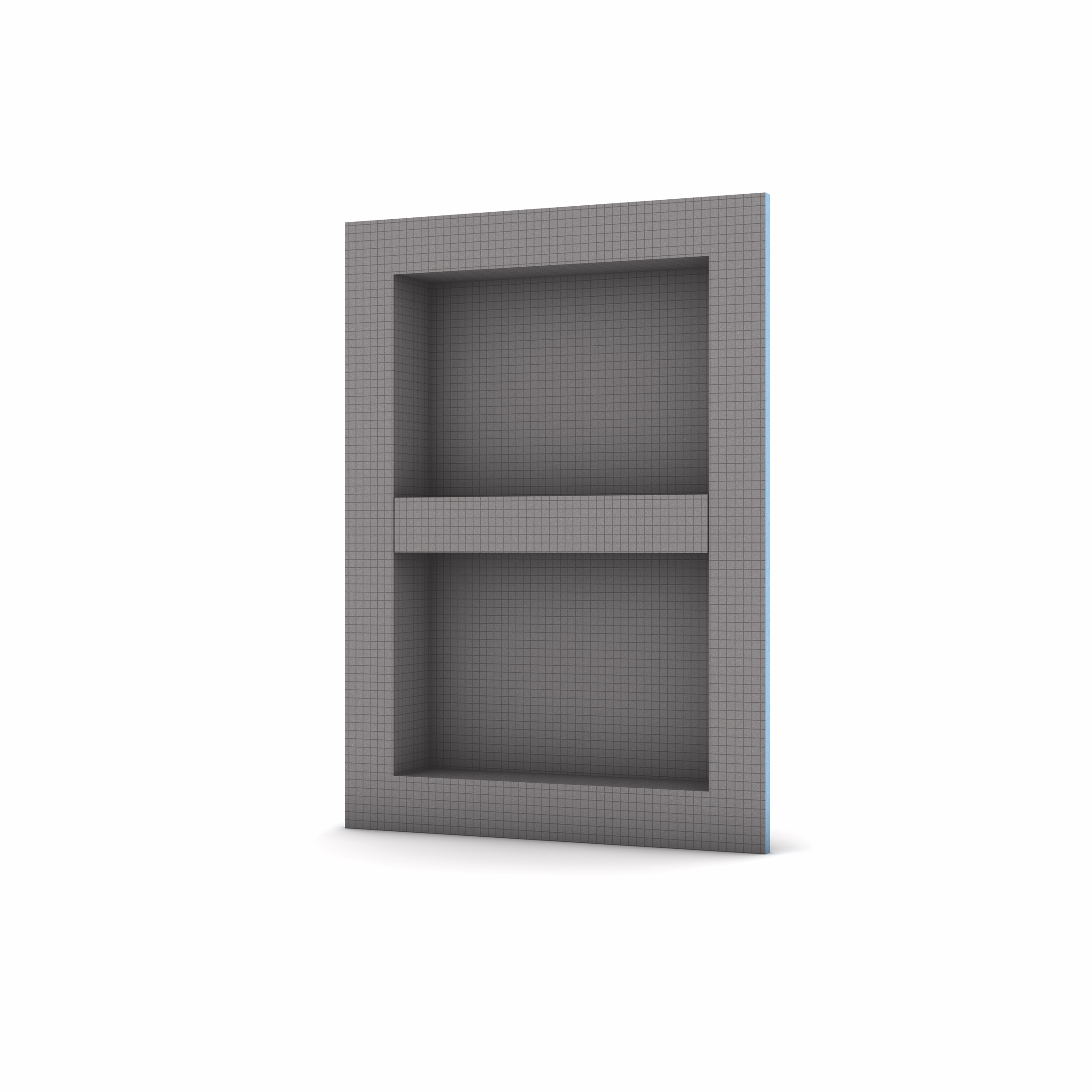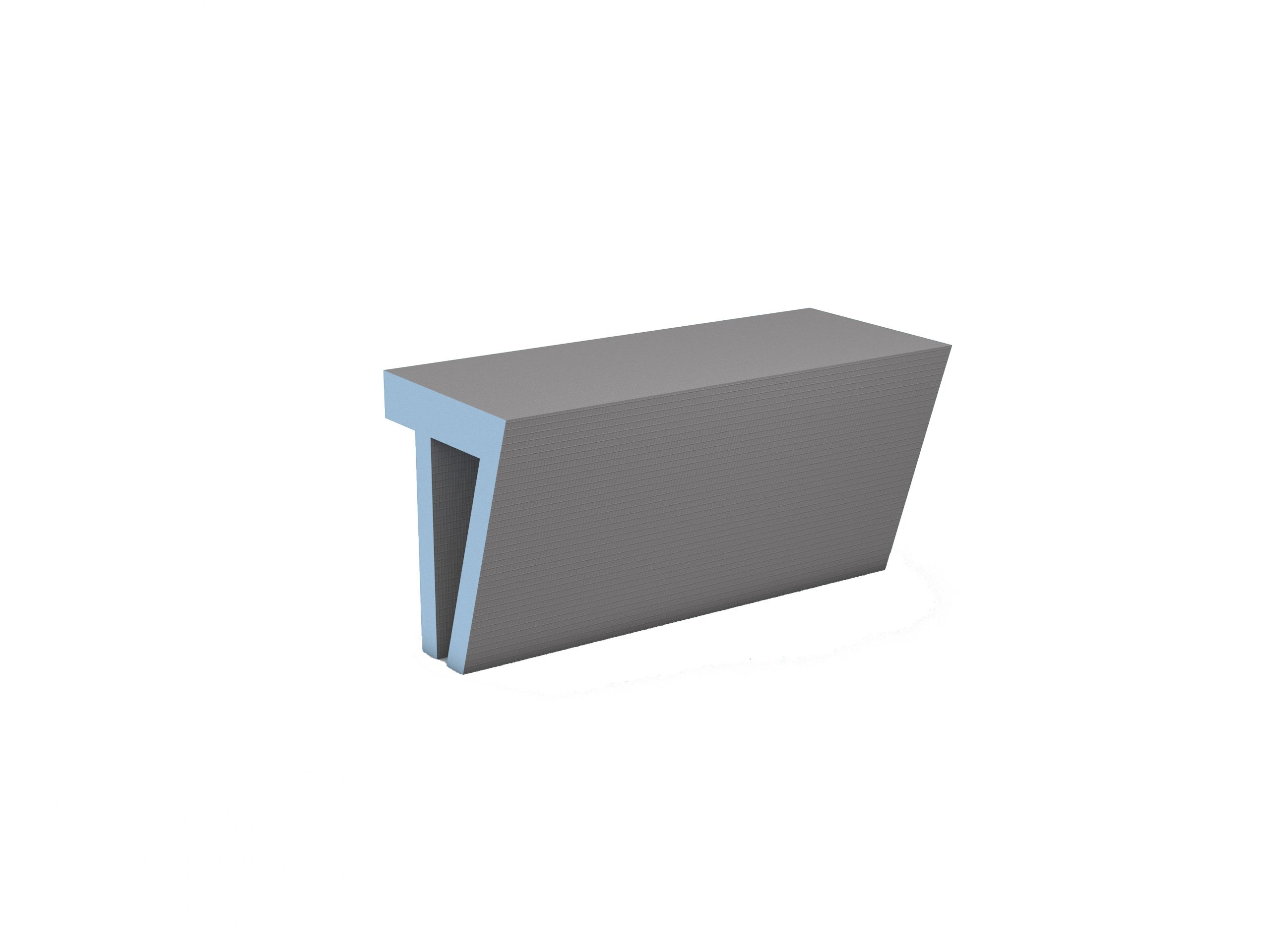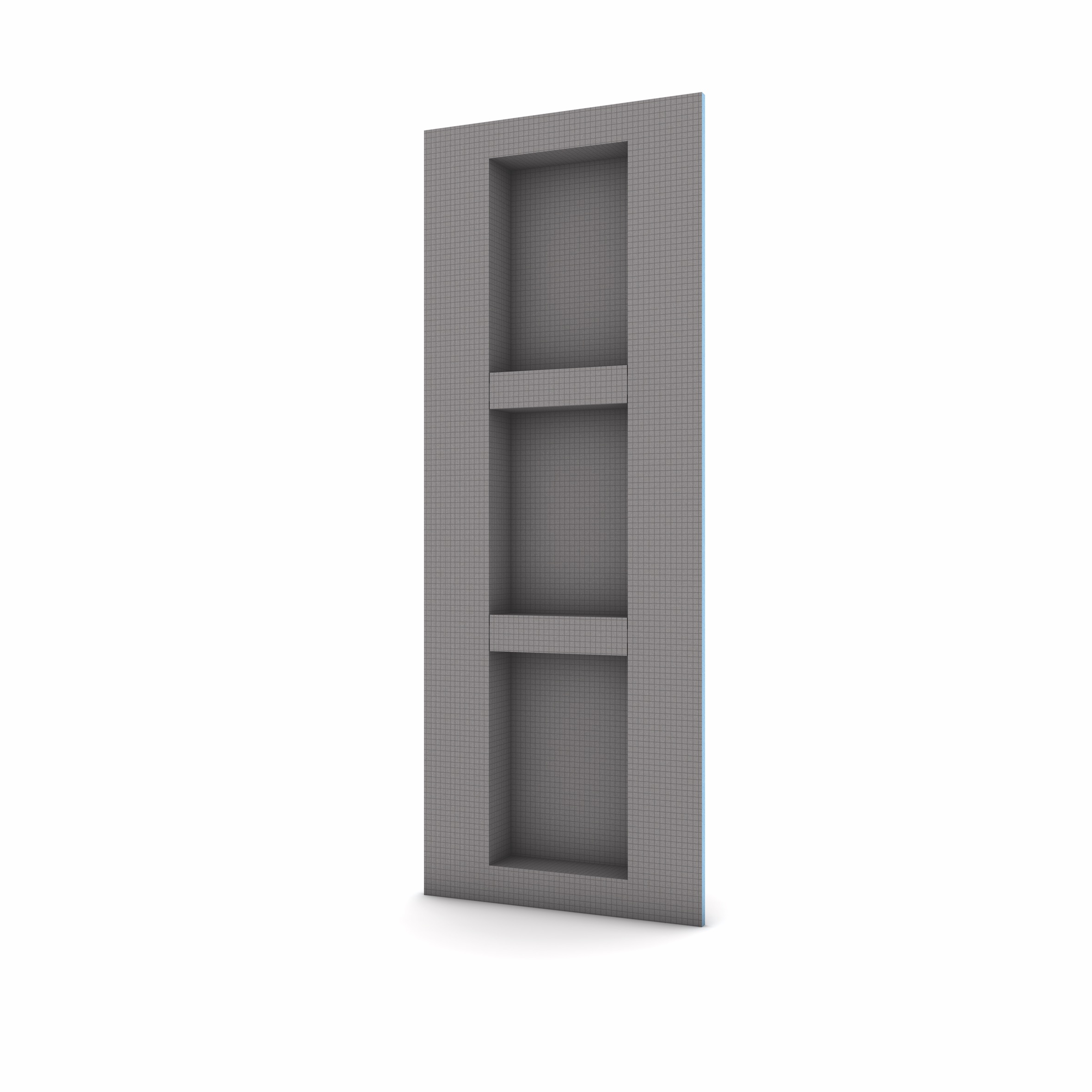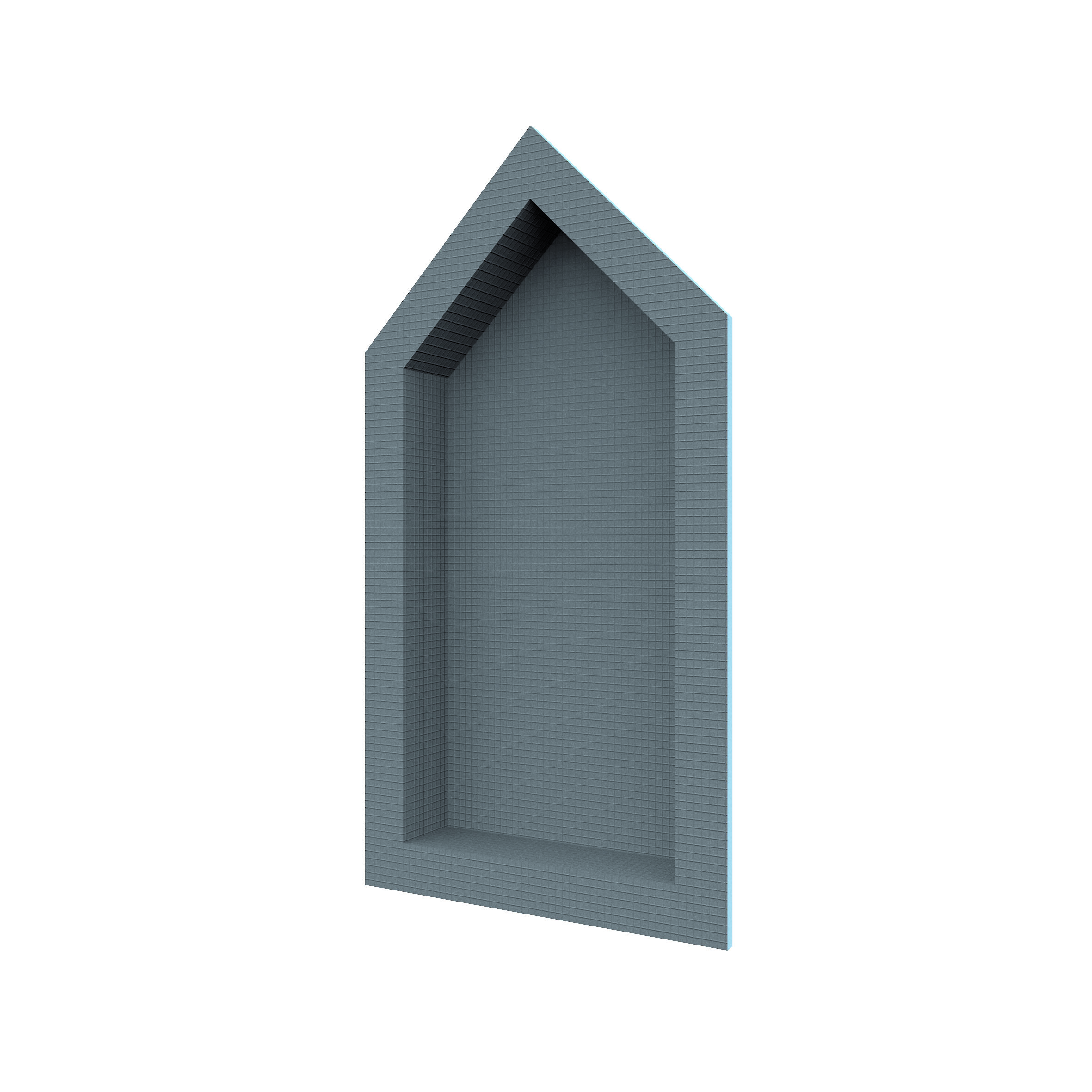 Installation Manual and Requirements/Limitations
Product Approvals & Certification
Approvals and certificates applicable to entire Fundo Shower System incl. wedi Building Panel:
City of New York, MEA 912-52-SM
Fundo Shower Systems & Building Panels: ICC PMG 1189 (for USA & Canada) – Download Here
Meets all applicable ANSI/ISO Standards incl. ANSI 118.10 and IAPMO PS106
TCNA handbook recognized for wall, floor, countertop, & more applications
City of Los Angeles Approval M-100017
BBA (British Board of Agrement)
DIN EN ISO 9001
CE Marked
Diverse State Approvals
SAI Global Watermark Certified (Australia & New Zealand)
Codemark Certified (Australia & New Zealand)
Close Accordions
For product retail pricing, please see our Illustrated Retail Price List (USA or CA), available in the downloads section below.
11 7/8 in. x 3 1/2 in. x 3/8 in. (302 x 89 x 9.5 mm)
wedi Niche Premium SSB Shelf
11 7/8 in. x 3 1/2 in. x 3/8 in. (302 x 89 x 9.5 mm)
wedi Niche Premium MB Shelf
11 7/8 in. x 3 1/2 in. x 3/8 in. (302 x 89 x 9.5 mm)

Step 3 Complete!
You've chosen your prefab modules, now choose your installation accessories!