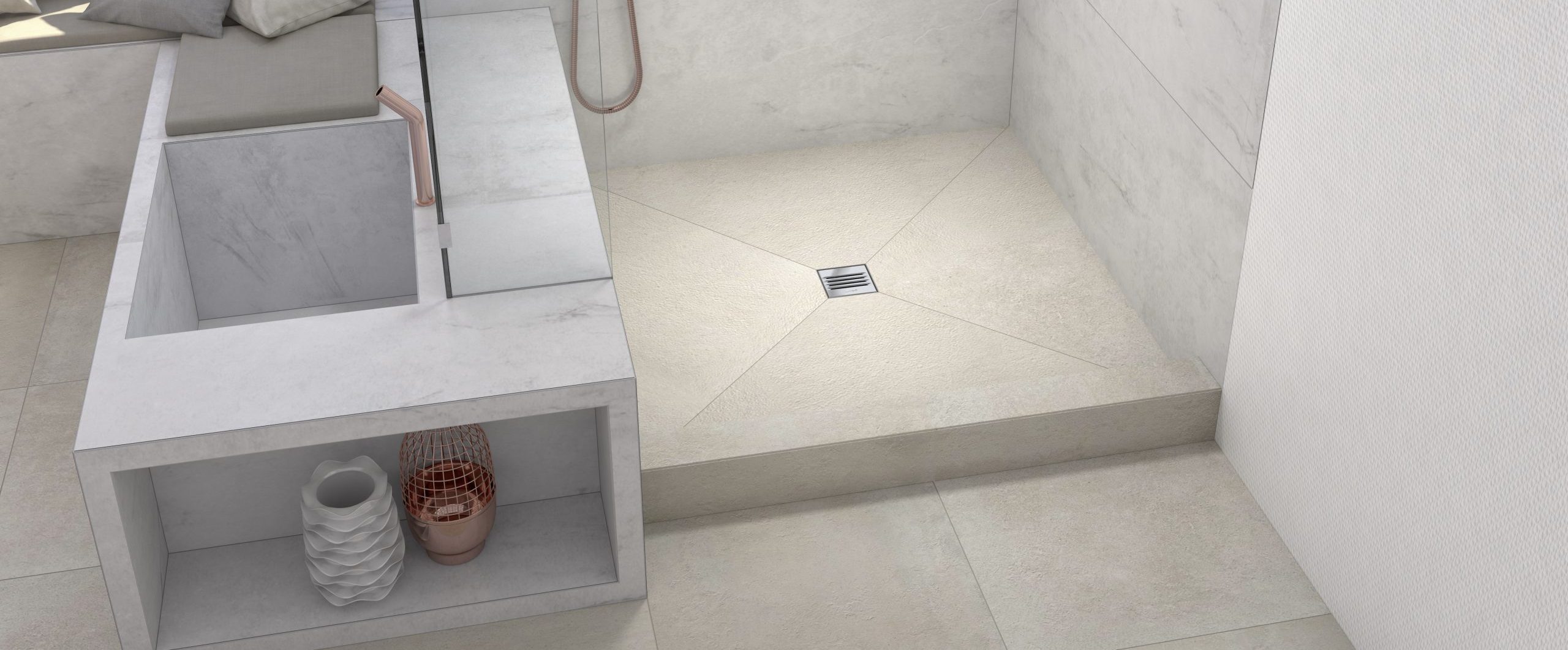 Product information
wedi curbs and ramps are available in several options for shower entry designs where transitions are required, and can
be installed with wedi Fundo shower bases as well as conventional mortar bed systems. Waterproof and versatile, wedi curbs and ramps may be tiled before glass doors, panels, or blocks are installed.
Epoxy glue is recommended instead of screw fasteners when installing shower door tracks. You can use our wedi Curb AT (anchor track) if fastening is desired. Solid curb options are slightly sloped on the top surface so water will run back into the shower, and carry a weight ofup to 280 lbs/ft. once tiled. The wedi ramp is ADA compliant.
Installation Manual and Requirements/Limitations
Product Approvals & Certification
Approvals and certificates applicable to entire Fundo Shower System incl. wedi Building Panel:
City of New York, MEA 912-52-SM
Fundo Shower Systems & Building Panels: ICC PMG 1189 (for USA & Canada) – Download Here
Meets all applicable ANSI/ISO Standards incl. ANSI 118.10 and IAPMO PS106
TCNA handbook recognized for wall, floor, countertop, & more applications
City of Los Angeles Approval M-100017
BBA (British Board of Agrement)
DIN EN ISO 9001
CE Marked
Diverse State Approvals
SAI Global Watermark Certified (Australia & New Zealand)
Codemark Certified (Australia & New Zealand)
Close Accordions
Technical Performance Data
Under conditions required in ANSI A118.10-1999
4 week Shear Strength Dry: 216 psi 12 week Shear Strength Dry: 217 psi 100 day Shear Strength Wet: 201 psi
ASTM D4068 / ANSI A118.10-1999
Fungus/Bacteria Resistance
ASTM D751-11 (requirement 8 lb/in width)
For product retail pricing, please see our Illustrated Retail Price List (USA or CA), available in the downloads section below.
5 in. x 4 1/2 in. x 60 in. (127 x 114 x 1524 mm)
5 in. x 4 1/2 in. x 96 in. (127 x 114 x 2500 mm)

Step 3 Complete!
You've chosen your prefab modules, now choose your installation accessories!