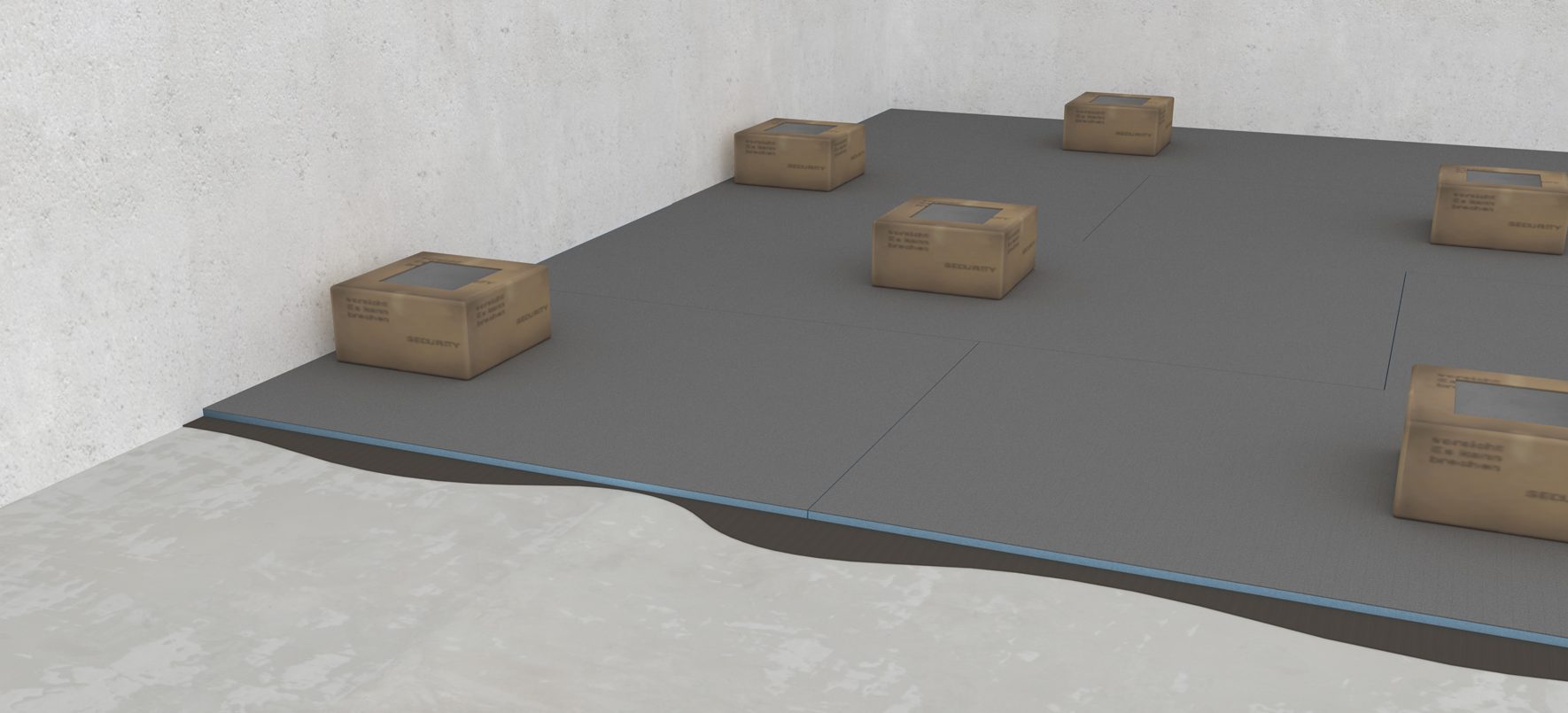 Product information
Whether it is in new construction or renovation, a great variety of subfloor types need a tile underlayment prior to setting tile or stone. Some of the reasons for the need to install tile underlayments include: they may reduce stresses from subfloors and protect tile; they may be used to build up height as needed to finish the tile surface flush with adjacent flooring surface; and they may be necessary for waterproofing or insulation purposes. Also very important, they should provide and support successful and lasting adhesion performance for thinset mortar and tile.
wedi Building Panels offer a durable underlayment surface once tiled and it passes the Robinson Floor Test (ASTM C627) having achieved a "heavy duty use" rating. In combination with its ideal flat surface, it is a logical choice when installing either small tile or very large tile but possibly extremely thin tile on floors. Both require perfect thinset mortar coverage and adhesion, made easy when working on a most flat and even surfaces and they need the full support of a strong underlayment like the wedi Building Panel. It is, however, important to evaluate the suitability of a subfloor structure, or the layer below a tile underlayment, to ensure a proper tile installation and also the choice of a good underlayment fitting the application.
wedi building panels are:
Used in wet rooms or where floor warming systems are used

Ready for tiling upon installation
100% waterproof due to its extruded polystyrene (closed cell) foam core
Easy and clean to cut to size using a utility knife, circular saw or handsaw
Available in sizes and thicknesses that can accommodate different projects and applications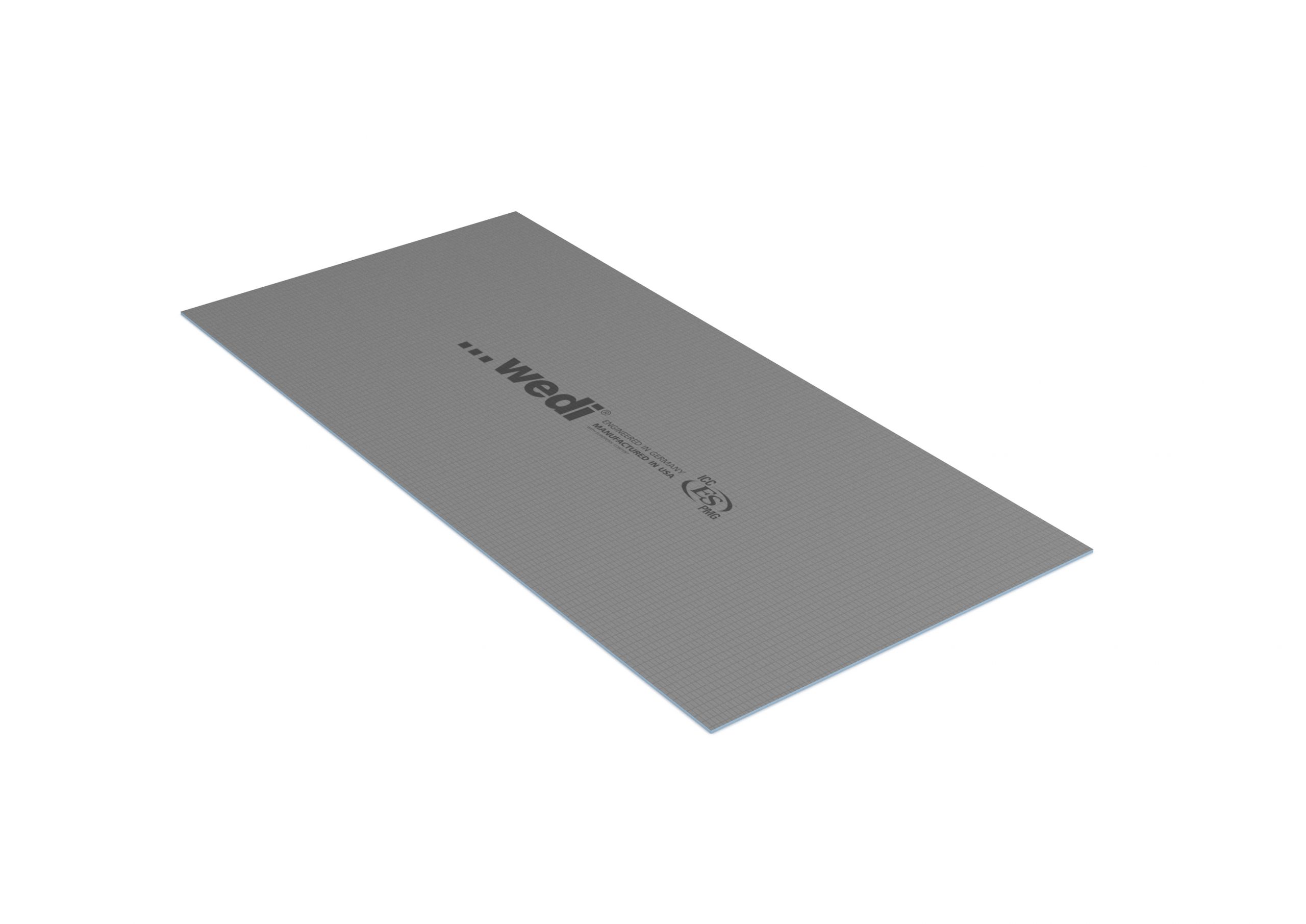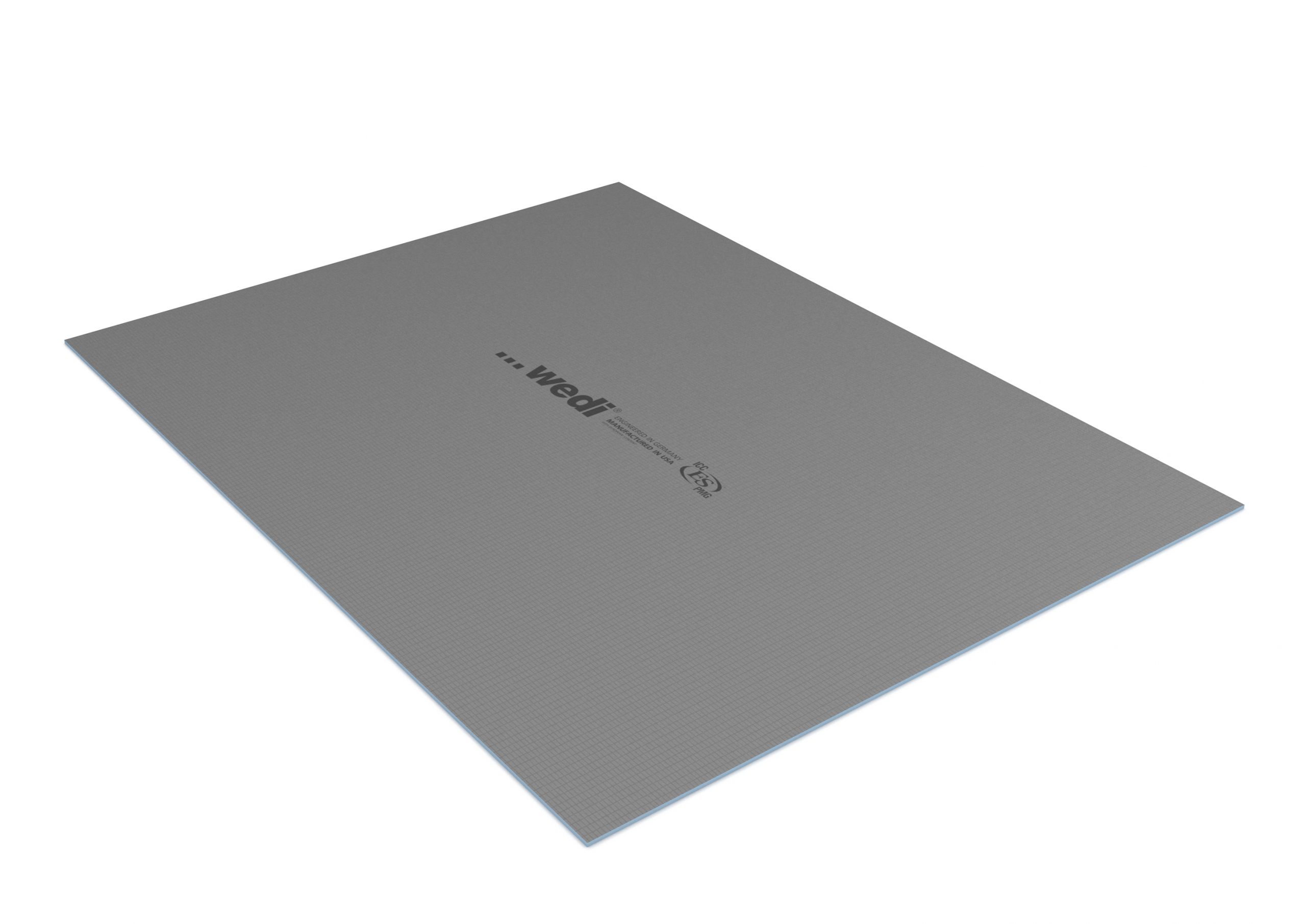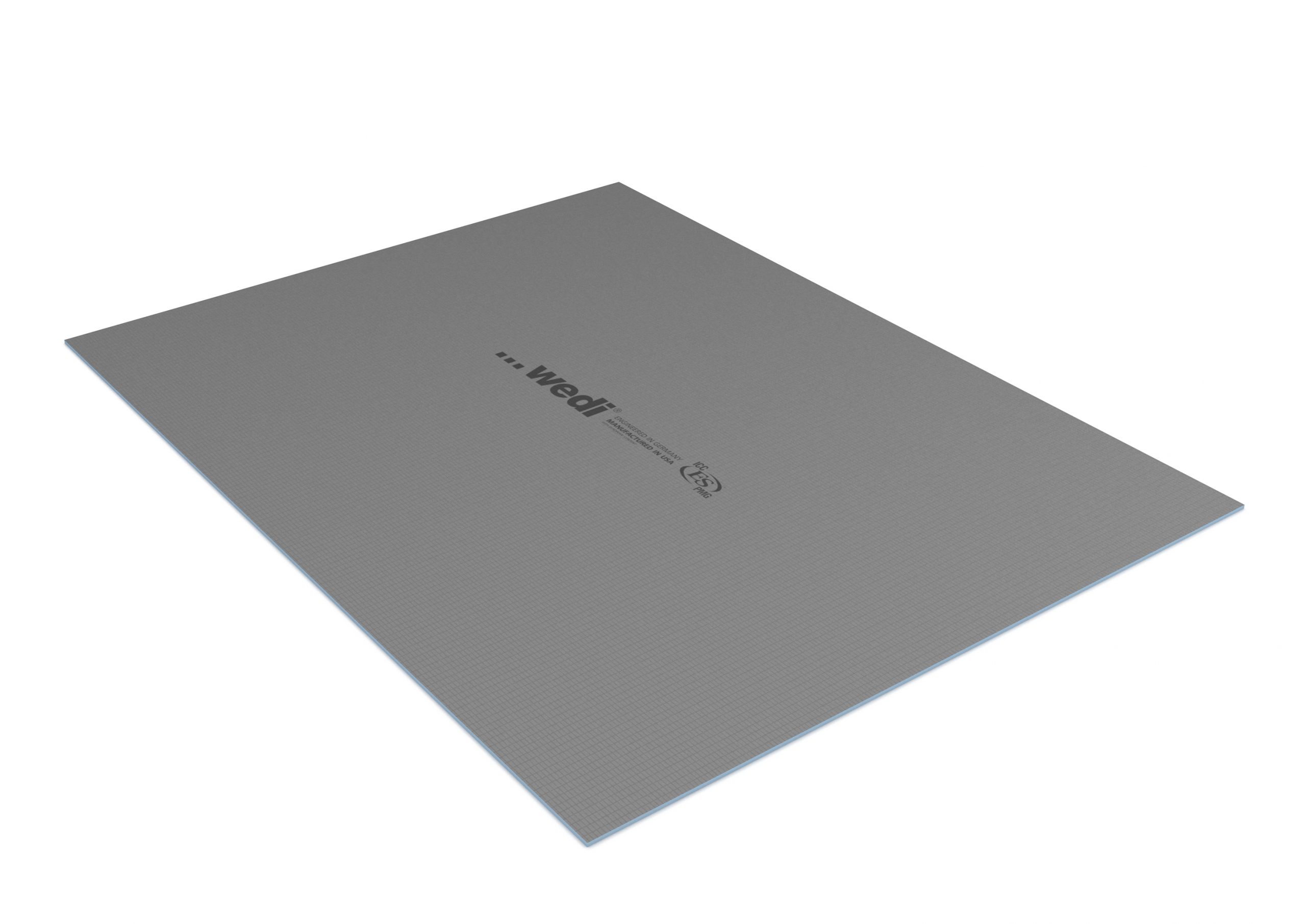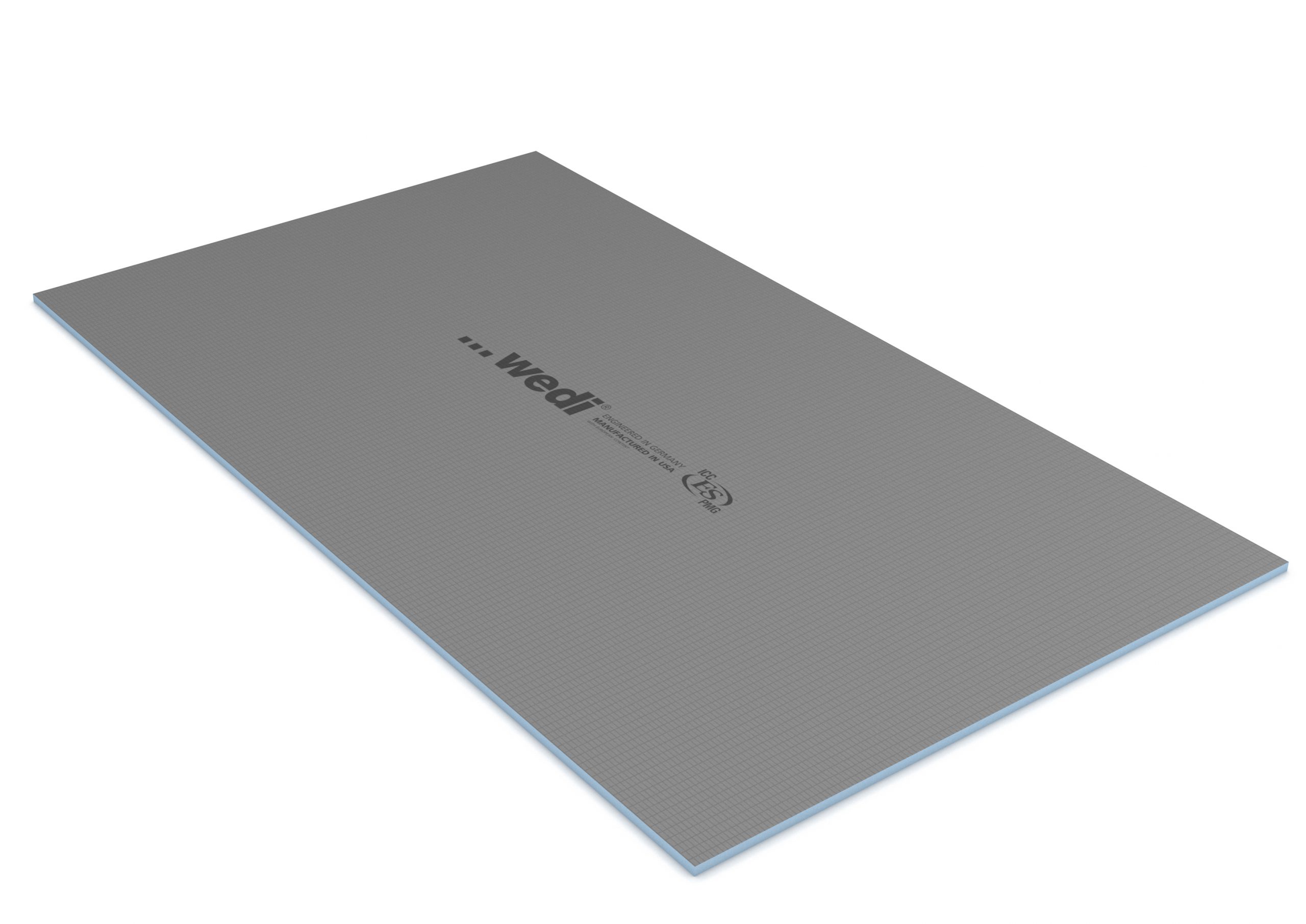 Installation Manual, Requirements/Limitations and Warranty
Product Approvals & Certification
Approvals and certificates applicable to entire Fundo Shower System incl. wedi Building Panel:
City of New York, MEA 912-52-SM
Fundo Shower Systems & Building Panels: ICC PMG 1189 (for USA & Canada) – Download Here
Meets all applicable ANSI/ISO Standards incl. ANSI 118.10 and IAPMO PS106
TCNA handbook recognized for wall, floor, countertop, & more applications
City of Los Angeles Approval M-100017
BBA (British Board of Agrement)
DIN EN ISO 9001
CE Marked
Diverse State Approvals
SAI Global Watermark Certified (Australia & New Zealand)
Codemark Certified (Australia & New Zealand)
Close Accordions
Technical Performance Data
Fungus/Bacteria Resistance
Surface Burning Characteristics
Standard Specification for Rigid, Cellular Polystyrene
Under conditions required in ANSI A118.10-1999
ASTM D4068 / ANSI A118.10-1999
ASTM D751-11 (requirement 8 lb/in width)
ASTM E84-16 (NFPA 255, ANSI / UL 723, UBC 8-1) Tested as required without tile on Building Panel surface
4.3hr ft. 2 F/Btu/in (R Value for 1" wedi = 4.3)
4 week Shear Strength Dry: 216 psi 12 week Shear Strength Dry: 217 psi 100 day Shear Strength Wet: 201 psi
Heavy duty commercial use, passed
Wet 131.8 lb./Dry 196.2 lb.
No disintegration/change; Passed
No disintegration; Passed
Flame Spread Index (FSI): 20 | Smoke Developed Index (SDI) : 70 |Classification: Class A
For product retail pricing, please see our Illustrated Retail Price List (USA or CA), available in the downloads section below.

Step 2 Complete!
You've chosen your building panels, now choose your prefab modules!